Top 5 local activity tips for your Queenstown spring getaway 2022
Top 5 local activity tips for your Queenstown spring getaway 2022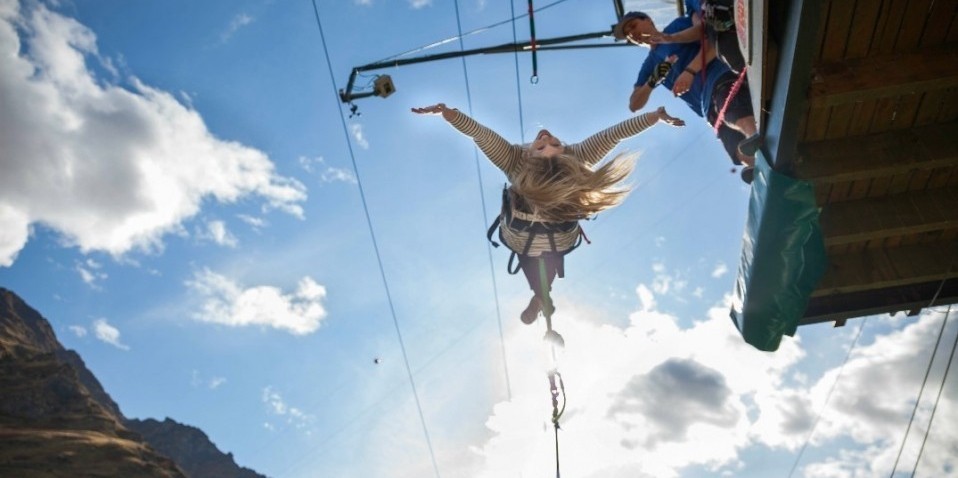 Everything Queenstown are a team of locals with a passion for travel, adventure and sightseeing. Having taken part in the greatest tours and activities available in Queenstown, we can provide expert advice to plan a vacation that is completely tailored to you. Whether it's bungy jumping or wine tours, you name it, we've done it - and we want you to do it too! So start planning your next holiday and talk or livechat with us today!
With stunning alpine scenery and adventure activities galore, Queenstown is one of the most popular tourist destinations in New Zealand. After a long 2 years filled with post-lockdown dreaming, normalcy is finally upon us and with it, holidays! That's why we at Everything Queenstown want to share our top picks for the best Queenstown activities available now. By best, we mean not just the best specials, but the best experiences - something to make your spring 2022 one to remember. Doesn't that sound epic?!
There are so many mind-boggling deals available right now that it's easy to get lost in a void somewhere between saving money and ticking off that bucket list. Yes, we have some incredible specials here at Everything Queenstown, but we also know which activities are the 'must-dos'. So we've put our heads together and handcrafted some epic combos to make a definitive list of what we think are Queenstown's very best activities and packages in spring 2022.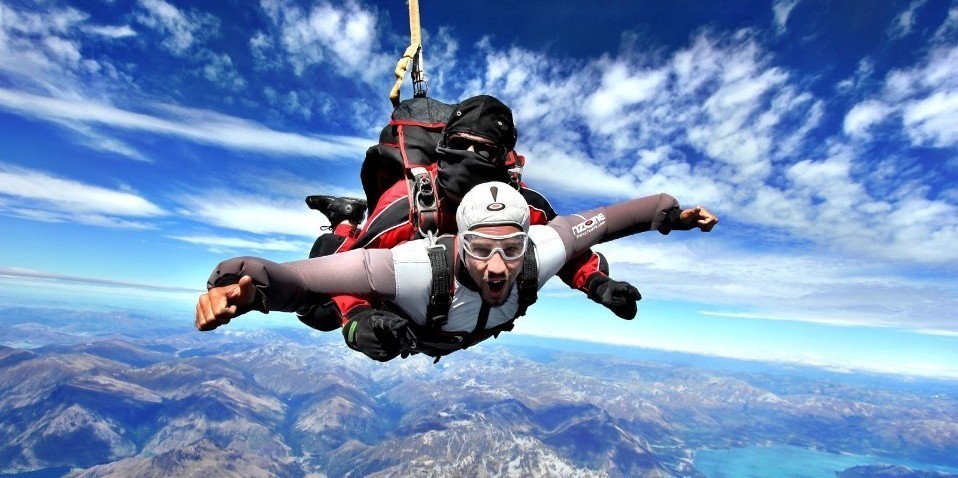 1. Skydiving & Canyon Swing Combo
The Shotover Canyon Swing is our top pick for adrenaline activities in Queenstown, with the added bonus of nudging you off the beaten track. This is the world's highest cliff jump launching from a platform set 109 metres above the Shotover River, for a whopping 60 seconds of freefall. Our hearts are pounding just thinking about it! With epic spring specials and the option to swing solo or tandem, Shotover Canyon Swing is the perfect Queenstown activity for heaps of laughs, trying out wild jump styles and just having fun. And for those thrill-seekers among you, there are also options to boost your adrenaline-levels further, like on this Skydiving & Canyon Swing Combo.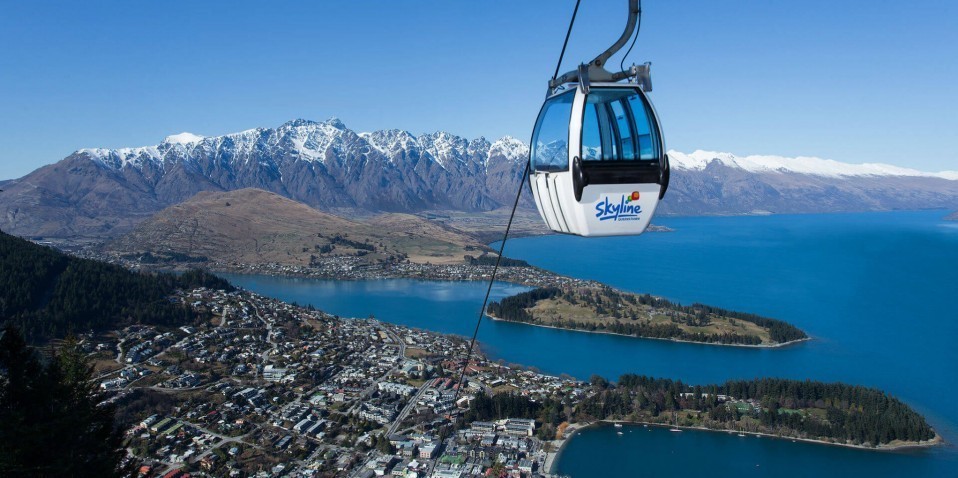 2. Jet Heli Luge Skyline Gondola - High Five Combo
Great for families, friends and, well, everybody, our High Five Combo provides an awesome introduction into what Queenstown has to offer. With a mix of adrenaline and sightseeing, this package includes the iconic red Shotover Jet, birds eye views on a helicopter flight, riding the gondola, an 'on top of the world' feeling at the Skyline Complex and racing thrills on the luge track. Why pick 1 when you can do 5! Booking this package all in one place really takes the pressure off and allows you to focus on what's important. Which is enjoying your holiday, of course!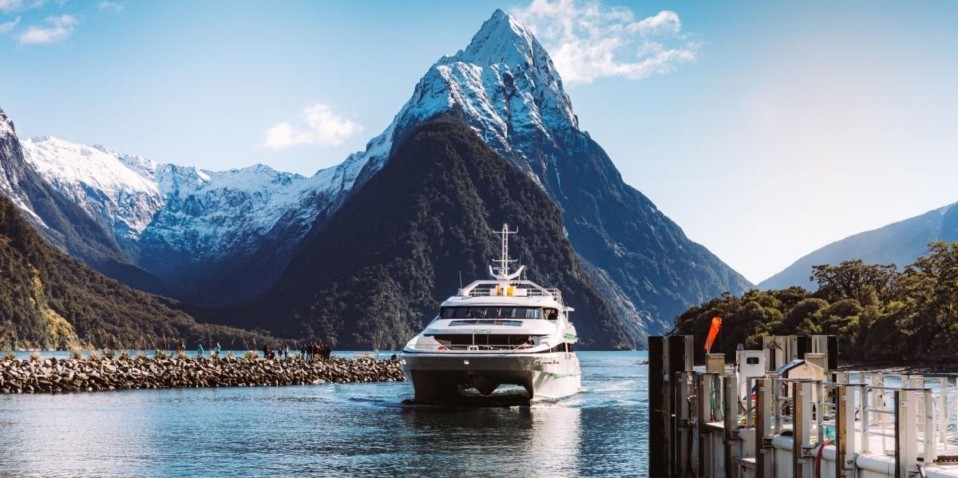 The Eighth Wonder of the World - i.e. Milford Sound - is just a stone's throw away from Queenstown. The most popular way to visit this stunning natural attraction is by catching a coach from Queenstown and travelling through the Fiordland National Park, where you will then join a boat cruise of the fiord. This is truly a spectacular drive, and to really make the most out of your time on the road, we recommend travelling with Altitude Tours. Think luxury Mercedes vehicles, small groups of max 16 people and knowledgeable local guides with plenty of sightseeing stops. But if you're short on time or looking for a new perspective of Milford Sound, there are also amazing Milford Flight & Cruise options from Queenstown. Air Milford offer modern and spacious fixed-wing planes in which you can sit back, relax and just enjoy the views before landing in Milford Sound in time for a quiet morning boat cruise.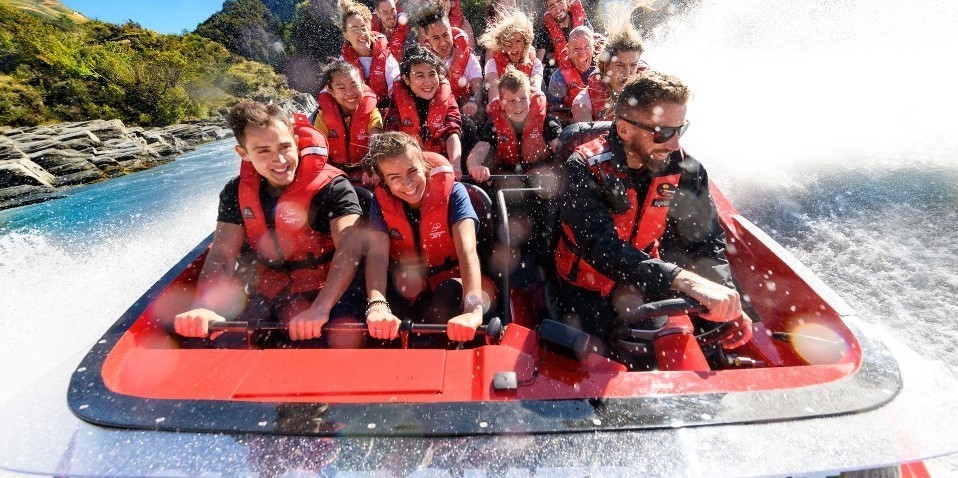 4. Nevis Bungy & Jetboat Combo
If you're visiting Queenstown and looking for adventure, you probably already have one eye on jet boating and bungy jumping. So why not go all in and conquer New Zealand's highest bungy jump and most iconic jet boat ride? AJ Hackett's Nevis Bungy is a massive 134 metres high, promising the rush of a lifetime as you plummet for 8.5 seconds over the Nevis River. But don't stop there… The Shotover Jet is arguably Queenstown's most famous jet boat ride with 25 minutes of exhilarating speeds and spins. And we at Everything Queenstown can personally vouch that this is a HUGE must-do. Both activities have incredible spring 2021 specials, which is why we recommend combining the two to double the experience and get the most for your money!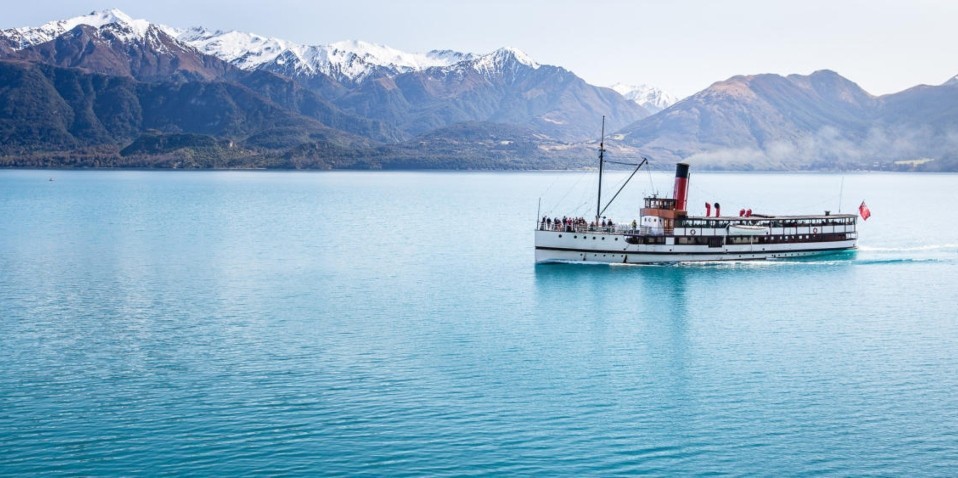 To wind down from Queenstown's adrenaline activities, or the ideal trip for families with young children, the TSS Earnslaw Steamship is a wonderful way to explore Lake Wakatipu. This majestic vessel embarked on her maiden voyage in Queenstown back in 1912, and is now affectionately known as the 'Lady of the Lake'. Not just a lake cruise, a trip on the TSS Earnslaw is laced with history and also provides a gateway to activities at Walter Peak High Country Station. Join a tour of the farm and meet the residents, including a friendly highland cow and all sizes of deer. Or dine on delicious local cuisine at Colonel's Homestead Restaurant with the Walter Peak BBQ Lunch or Dinner package. Always a pleasure, a cruise on the TSS Earnslaw is our top pick for sightseeing activities in Queenstown.
Intrigued as to how you can make the most of amazing specials and also satisfy your bucket list needs? Ask us how to combine your activities into a customised itinerary to make your spring 2022 holiday in Queenstown unforgettable! Our experts at Everything Queenstown can't wait to turn your dreams into a reality, so contact us today!


rating
93% of new customers that used Everything Queenstown to provide advice and securely book their Queenstown activities have let us know they've had a good or excellent experience with us. Thank you.