Easy to book - Secure Online Payments - Instant email confirmation - Flexible to make changes
Day Spa & Massage - Body Sanctum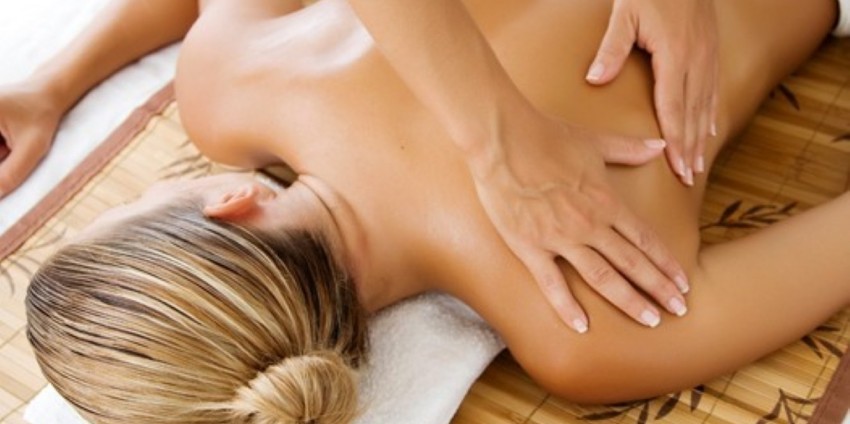 from NZD$70.00
Day Spa & Massage - Body Sanctum
Description
Spending a day at the Body Sanctum Day Spa Massage Centre is the ultimate indulgence. A special environment that is as tranquil as it is beautiful and a menu of supremely soothing treatments will rejuvenate and relax you.
The centre is housed on warm, inviting premises that will take you far from the cares of city life. Once the expert therapists begin their work, you will be firmly ensconced in the present as your anxieties melt away.
You need bring along only a willingness to let go of life's cares to enjoy total physical and mental relaxation and what many have found to be a profoundly healing experience.
At Body Sanctum, both men and women can find a haven in which a state of ultimate relaxation, rest and rejuvenation can be achieved. Located just a stone's throw from Queenstown, you can quickly escape the city to this oasis of tranquility where you will enjoy world class services in elegant rooms and beautiful surroundings.
Massage Therapies
Each massage features the use of hot towels and warm oils or Body Sanctum's signature organic blended massage wax. Massage Packages combining various treatments are available to help you reach the pinnacle of relaxation.
Relaxation Massage
A traditional Swedish relaxation massage using long & flowing, kneading strokes, leaving you with an overall sense of well being.
Deep Tissue Massage
A customized massage for the individual looking for more detailed body work on muscle groups. Ideal if you prefer a massage with firm pressure to relieve tension.
Aromatherapy Massage
Experience the refreshing aroma of perfectly blended essential oils in a gentle effective massage. Our exquisite synergies are hand blended in NZ, each with their own distinctive personality.
Maternity Massage
A special massage to relax & re-balance pre-pregnancy or postpregnancy. This nurturing massage will relieve pressure on the lower back, legs & feet. We have specially designed massage tables for your comfort during this exciting time of change. Maternity massages can only be done during the 2nd trimester.
Side-by-Side Couples Massage
We have transformed massage into a memorable experience to be shared with a special friend, family member or partner. Our way for you to stay in touch!
Reflexology
Thumb & finger pressure is used on reflex points of the feet, which stimulates the energy flow to specific organs & structures in the body, assisting them to function better. A sole to soul foot revival!
Indian Head Massage
This deeply relaxing, de-stressing head, neck & shoulder massage relieves stress and tension of everyday life. In this session, no thinking is allowed!
Day Spa Treatments
Fiji Island Wrap - 1.5 Hours
Following a gentle dry body brush, warm exotic coconut oil is then massaged into your whole body including face & scalp. Hot Stones are placed on specific points of your body while your hands and feet are wrapped in coconut butter. Pure Bliss!
Paradise Body Glow - 45 mins
A full body exfoliation using Pure Fiji Coconut scrub refining and re-energising your skin cells. A luxurious all over smoothing and softening treatment for your body.
Essential Facial - 30 mins
A classic facial, customized to your skin type & specific skin concerns that will leave you with an ultimate feeling of well being.
Wellness Facial - 45 mins
A facial designed for extreme relaxation with the aromatic scent of essential oils designed to deeply hydrate your skin, leaving you with a radiant complexion.
Ultimate Facial - 60 mins
This treatment assist in reducing fine lines and wrinkles. A true time interceptor.
Classic Spa Manicure - 45 mins
Includes all nail work, cuticle treatment & massage, with nails polished to perfection!
Classic Spa Pedicure - 45 mins
Includes all nail work, cuticle treatment & foot massage, with nails polished to perfection!
Spa Packages
Whether you're celebrating an anniversary, a birthday or an engagement, various spa packages can be arranged for you, and lunch and champagne can be included if you wish. The best gift is that of relaxation, and you and your party will revel in a day of pure indulgence.
The Ultimate Indulgence - 3.5 hours
This complete treatment envelopes you from head to toe. You will be pampered with a deluxe spa facial, spa manicure, spa pedicure and luxurious massage. Say no more!
A Little Peace & Quiet - 2 Hours
The ultimate in pampering! Enjoy an indulgent full body massage of your choice. A luxurious spa facial using the amazing healing properties of New Zealand's Manuka honey completes this unique and deeply relaxing experience.
Duration
Massages & Day Spa therapies can be booked for 30, 45, 60 and 90 mins
Departures
Bookings are available between 9am & 9pm 7 days
Body Sanctum is located in central Queenstown
Operates daily all year
Other Information
When making a massage booking please indicate which style of massage you would like
You can upgrade to a full day Spa & Wine Experience
Upgrade this activity to one of the following combos:
Massage:
30 minutes NZD$70.00
45 minutes NZD$90.00
60 minutes NZD$125.00
90 minutes NZD$170.00
Day Spa:
Essential Manicure (30mins) NZD$60.00
Essential Pedicure (30mins) NZD$60.00
Essential Facial (30mins) NZD$65.00
Paradise Body Glow (45mins) NZD$75.00
Wellness Facial (45mins) NZD$80.00
Ultimate Facial (60mins) NZD$110.00
Fiji Island Wrap (90mins) NZD$180.00
Spa Packages:
Peace & Quiet (2hrs) NZD$245.00
Ultimate Pamper (3.5hrs) NZD$360.00
Genuine Customer Reviews powered by
Service rating: excellent
What an awesome experience! Friendly staff, an awesome atmosphere and highly skilled masseuses.

Product rating: excellent
An amazing experience. Friendly staff, great atmosphere and highly skilled masseuses.
Latest Questions about Day Spa & Massage - Body Sanctum
Hi, What is in the paradise body glow package?
Comments
Hi
I am not going to have a car in Queenstown. What is the best way to get to your spa?
Comments
Hi there,

I was just wondering if I booked 3 girls for early july can you see us all at the same time for a 45 min massage and in the same room?
I'm trying to book places where we can all be together for a girls trip.

Many thanks
Taryn
Comments
What sort of 'specially designed' tables do you have for a prengancy massage? Do they have a hole for the tummy to stick through?
Comments
The floatation and massage combo offer of 30 minutes package mentions that it is 30 minutes each.

So does the mean it is 30 minute massage and 30 minute floation?

Thanks
Comments
hello i would like to come and have a maternity massage and indian head massae i would like 45mins per massage so how much would that cost? would it add up to a 90minute massage costing me $170.00?
Comments
how much is a indian head massage and 45 mins facial
Comments
With the side by side couple massage is it per person or quantity. Do I need to book 1x side by side couple massage or 2x side by side couple massage for myself and my partner?
Comments

rating
88% of new customers that used Everything Queenstown to provide advice and securely book their Queenstown activities have let us know they've had a good or excellent experience with us. Thank you.