A family day out at Cardrona ski field
A family day out at Cardrona ski field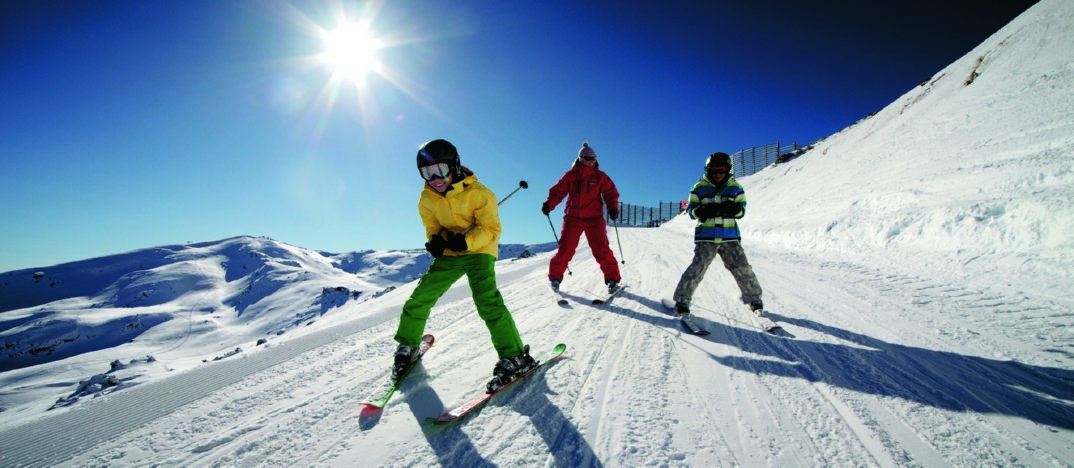 It's been a good few years now since I've hit the slopes at Cardrona and I'll be honest with you I wasn't expecting much. It's always been a great beginner, intermediate field and the facilities good but boy was I impressed. There have been a few changes since I was last there. My day shredding at Cardies was an epic one. I was lucky enough to get a bluebird day for the first day of the season. We were crossing our fingers that, being the last day of school holidays, the queues would have subsided and it would be a peaceful day on the slopes but unfortunately it seemed everyone else had the same idea.
With plenty of fresh snow in the week leading up we arrived at 8.30am to the top car park already full and were summoned to the second car park. Given we had our 15 month old, George, with us we headed straight to the drop off area at the top where we unloaded with ease and I made my way to the day care centre to drop George off. We were greeted with many friendly smiles from the team in there and it looked like chaos had already ensued with many little people very happily busying themselves into play. The atmosphere in there was busy but relaxed and well-organised.
On arrival we were assigned a locker for George's bag and had to fill out an 'All About Me' form to inform the team of vital information relating to the care of George. I was then introduced to Tiffany, who was the carer in charge of George for the day, and she went through the information again with me and took notes on how she can ensure George has a good day, including his nap time routine etc. When I turned around to say goodbye to George he'd already made himself at home surrounding himself with toys and not at all concerned about my departure.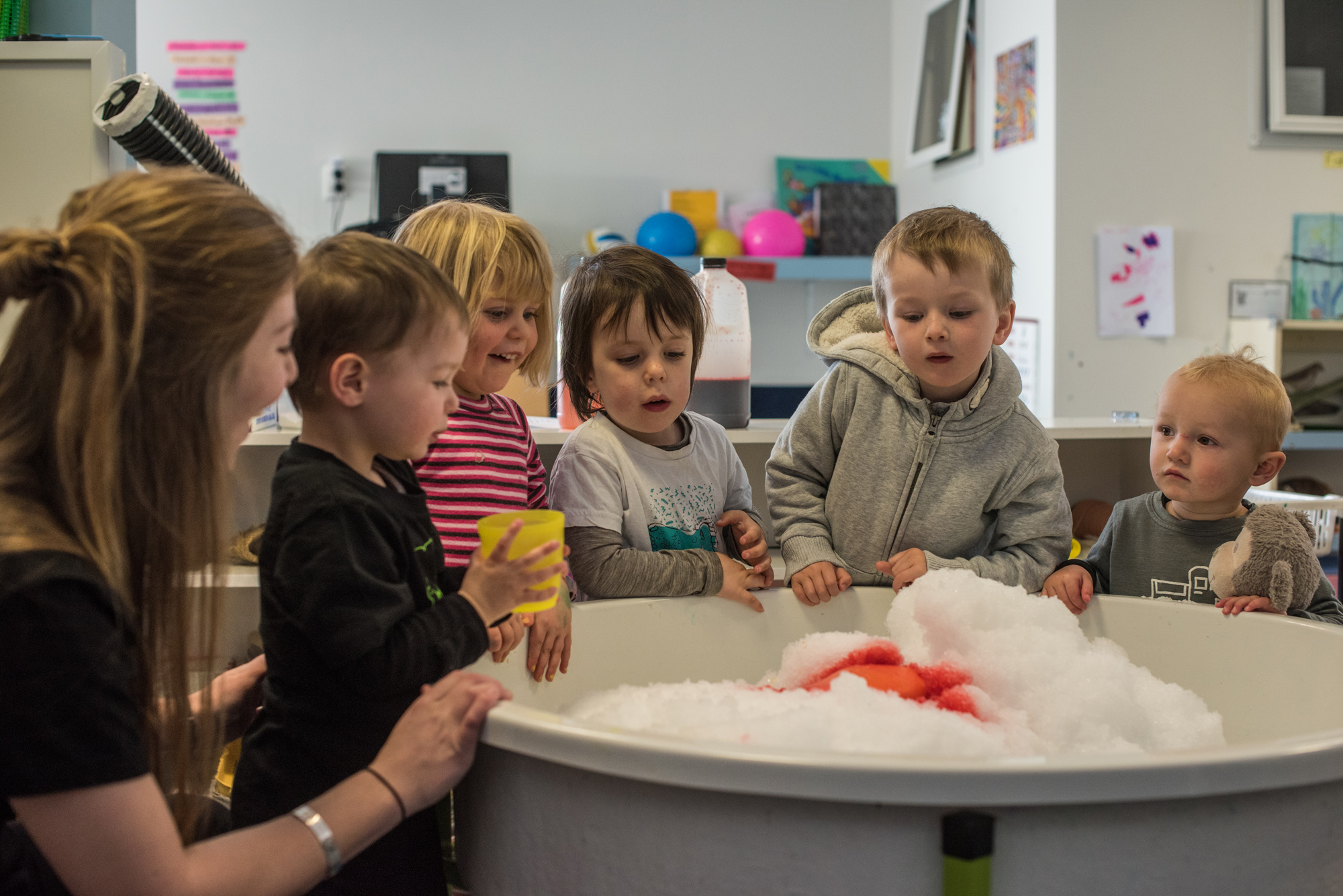 From the day care centre it was off to Customer Service to sort my pass. My heart sunk as the queue emerged, lining up out the door. I thought we would be waiting for at least an hour but once again I was pleasantly surprised and the wait wasn't long at all. Once I'd sorted my pass it was time to hit the slopes. I looked at my watch and was impressed that we'd arrived at 8.30am and after settling George in and getting a pass we were on the slopes by 9.30am. Bliss! The queues weren't too busy yet so it was nice to get a few good runs in before the masses emerged. The sun was shining with a fresh breeze to the face and with a few runs on the groomers to ease back into it we were eager to explore off piste. Conditions off piste were great with pockets of wind-blown powder making it very enjoyable. There was a little crust in the morning on some off-piste trails but by the afternoon the conditions off-piste had softened and the skiing was excellent. The cool breeze had lifted and the mountain lay basking in the sun making for some sweaty afternoon skiing and a feeling of spring like weather yet winter snow conditions. Just perfect!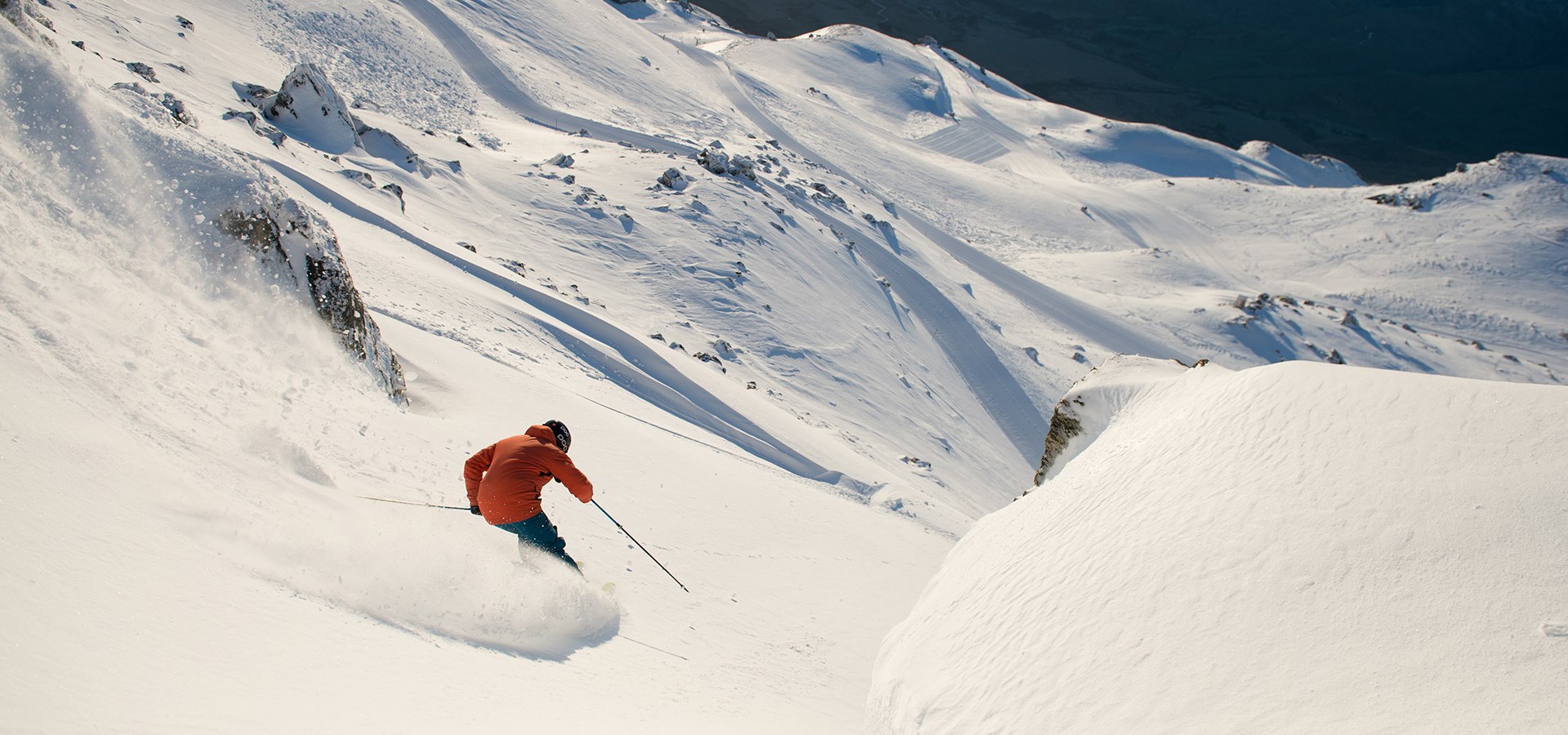 Cardrona was buzzing and the queues, although lengthy at times, were accommodating the crowds pretty well. The Chondola was impressive and although I didn't go up in one of the gondola carts it was running like a well-oiled machine. What I found to be incredibly beneficial for Cardrona in servicing the large number of skiers/boarders was the fact that all lifts are now high speed, an absolute necessity to keep things moving, and they were. By 3pm we were ready to call it a day. We ventured down to day care to pick up a very tired but happy George who was not at all that excited about coming home. He was quite happy to continue playing in this new wonderland he was still discovering. All in all, an awesome day was had, George enjoyed himself at day care whilst Mum and Dad soaked up a very fun day on the slopes and we can't wait for a repeat. We topped the day off with a beer at the Cardrona Pub, the perfect end to a perfect winters day. Thank you, Cardrona. We will be back!


rating
93% of new customers that used Everything Queenstown to provide advice and securely book their Queenstown activities have let us know they've had a good or excellent experience with us. Thank you.