Wet Weather Activities in Queenstown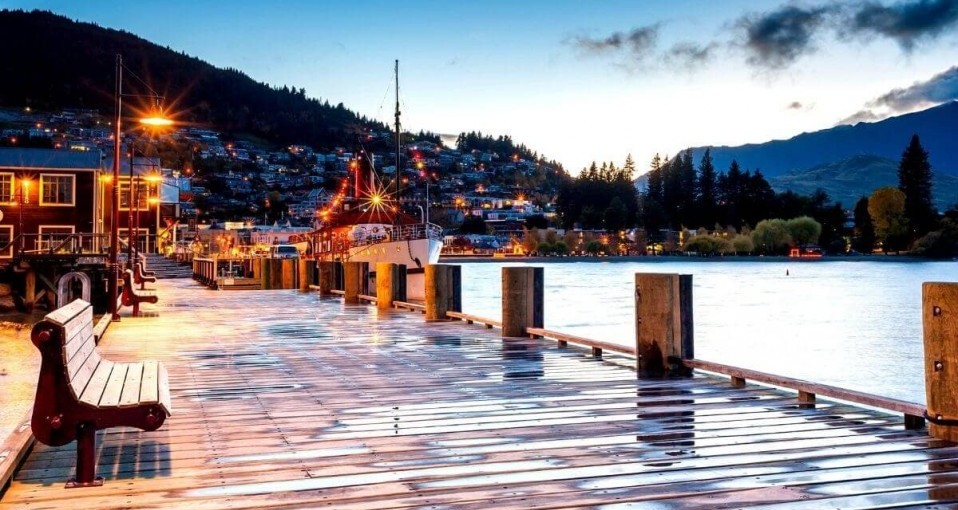 Rain may ruin some holidays but a little precipitation can't put a stop to the endless hours of fun and excitement to be had in Queenstown, the adventure capital of the world! There are dozens of activities inside and out that operate rain, hail or shine. Get down and dirty with a quad-biking adventure, brave the wild Shotover River on a famous white water rafting trip available all year or jump off one of the several different bungy platforms that keep on trucking when the heavens open up! Or, if you'd prefer to stay warm and dry then get out of the rain altogether and relax in comfort at a Day Spa, the Onsen hot pools or on a half day or full day wine tasting tour. Whatever your flavour, make sure a little water from the skies doesn't dampen your special holiday at this once in a lifetime location.

Some more ideas on what to do on a rainy day in Queenstown.
COMPARE Wet Weather Activities in Queenstown.
---
What family activities are there in Queenstown when it is raining?
There is still a whole lot to choose from for family activities in Queenstown, even on a wet weather day! If you don't mind braving the weather to get some of that Queenstown adrenaline, then Ziptrek Eco Tours is a fantastic option that runs in almost all weather and has some fantastic COMBOS! In addition to that, wet weather provides a great opportunity to check out the quad bikes and buggys from Off Road Adventures... some would argue these activities get EVEN more fun when the weather is wet!

If you are looking to steer clear of the rain, then why not check out some of the indoor attractions Queenstown has to offer. The famous haunted house at the Fear Factory is open to all who dare, and are over the age of 7, or if you feel like a bounce then check out Site Trampolining which is also just next door to the high speed thrill of Game Over Karting.
What are the best wet weather activities in Queenstown?
Don't worry, there is a fantastic wet weather activity for everyone! If you want to get out amongst it and don't mind the rain then you should do some quad biking or buggys with Offroad Adventures. They run in ALL conditions, and they would say it is even funner when the weather is a bit wet!

If you are looking for a great food option, then go get yourself on the TSS Earnslaw to get some of the delicious comfort food at Walter Peak high country farm, with their BBQ Lunch and BBQ dinner options. You also have an opportunity to take in some Kiwi culture with a sheep shearing & sheep dog display on the farm.

Fancy a little tipple when the weather takes a turn? Some of Queenstown's most popular wet weather activities include wine & craft beer tours. Get yourself on the fantastic Wine Sampler or Twilight Wine and Craft Beer tour with the ever popular Altitude Tours.

If you had a skydive in mind, but the weather didn't allow you to take a jump from a plane then why not experience flight with indoor skydiving!
Will my bungy be cancelled by wet weather in Queenstown?

Bungy Jumps and Swings will go ahead in most conditions, so if you have it booked or are thinking of booking it then don't let that stop you. In the event that they don't go ahead, then make sure you contact us early, and we can help you organise a perfect replacement activity!
What happens if my Queenstown activity is cancelled due to weather?
In the event that an activity is cancelled by the operator due to the weather conditions, then get in contact with us early. First and foremost, we will do our best to either reschedule for a more suitable time or else suggest a perfect replacement activity. In the event that you aren't able to reschedule, then with Everything Travel Group you also have the opportunity of using your credit toward another fantastic activity in any location across New Zealand.

rating
94% of new customers that used Everything Queenstown to provide advice and securely book their Queenstown activities have let us know they've had a good or excellent experience with us. Thank you.