Easy to book - Secure Online Payments - Instant email confirmation - Flexible to make changes
Heli Skiing - Harris Mountains Heliski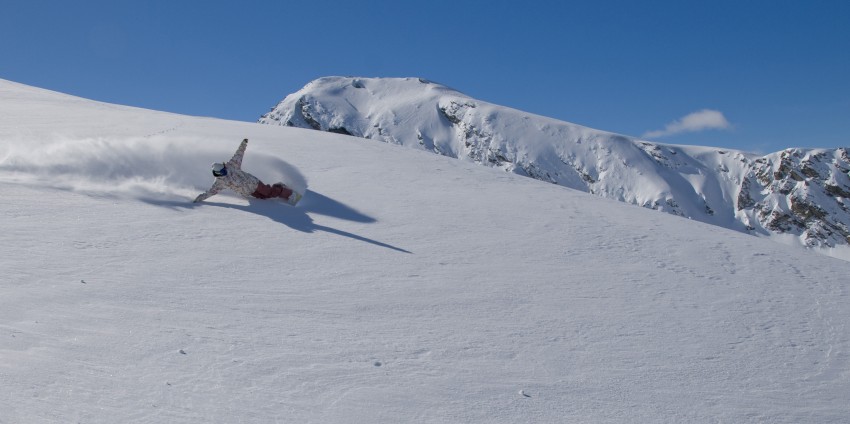 from NZD$990.00
Heli Skiing - Harris Mountains Heliski
Description
Just like a snow day is for school kids, mountain skiing for the avid skier or snowboarder is a dream come true. Deep in the highest reaches of New Zealand's Southern Alps likes a world of perfect, pure white powder. Find yourself in the midst of a winter wonderland so remote that there's no one left in sight. Snap on your bindings, feel the frosty mountain air on your face and survey the spectacular scene about you. Then push off the slope and glide downwards, leaving powder flying in your wake as your adrenalin levels skyrocket. The silent vastness of the mountain becomes even more apparent as you look about you and see nothing but pristine white snow. When you reach the bottom of the slope, board a helicopter that will ferry you to the next mountain peak. You will be accompanied by a guide who will ensure that you catch the best snow of the day. Pause for a gourmet picnic with the most amazing views before returning to the mountain peaks for more action. Heli skiing is an ideal way to escape from the real world into a wintery paradise.
Terrain
Harris Mountains Heli-ski (HMH) organise tours in the Southern Alps region of New Zealand, accessible from internationally acclaimed resort towns like Wanaka, Queenstown, and the area around Mt Cook National Park. HMH's heli skiing adventures cover vast tracts of terrain. More than 400 runs from more than 200 peaks in seven mountain ranges over an area of 3,000 square metres are available to visitors. Runs offer 2,000 to 3,500 vertical feet of skiing over treeless terrain on a variety of features including bowls, sheltered basins, curved mountain flanks and treacherous shoots. Adventures are available in numerous locations including the Harris Mountains, Buchanans Range and New Zealand's highest mountain, Mt Cook.
Heli-ski / Heli-board Guides
HMH offers some of the best guides in the skiing industry. The company have been around for more than 30 years and are experts on cultivating the skills of their committed and professional team. The guides have been carefully selected for their ability to make your heli ski experience as memorable and as much fun as possible. In addition, all guides attend an annual intensive safety training course just before the season begins. The guides are not only technically proficient but also have excellent interpersonal skills, are great communicators and have a true passion for skiing. The company caters to a global mix of visitors and guides who speak French, Spanish, Japanese and German are available.
How well do I have to ski to go Heli-skiing?
Heli skiing adventures are designed with strong intermediate skiers and snowboarders in mind. Exclusive access to many tracts of terrain is granted to HMH and their clients including slopes in Queenstown, Mt Cook and Wanaka. First time skiiers can enjoy gently rolling terrain, while expert skiiers will want to attempt tricky chutes, gaping bowls and precipitous valleys. Tours are operated in groups of four and your group will be accompanied by a knowledgeable guide who will ensure your safety at every moment and who will help you to get the most out of the day.
Please take a look at our Ability Questionaire to find out your level.
Trip Includes
Alpine buffet lunch
Use of tranceivers
All transfers from accommodation to heli staging areas and return
Pick up and drop off of you rental equipment
Video service available at your request
Duration
Departures
Early morning start (depending on weather)
Operates during winter months only (July - Sept)
Pick up from your Queenstown or Wanaka accommodation
Other Information
Mountain weather can be harsh and unpredictable. Early in the morning, our Head Guide will evaluate the snow and weather information and decide if conditions are suitable for heli-skiing to operate. We will ring you at your accommodation to confirm if weather conditions allow us to operate
Buffet lunch provided
Operates during winter (July - September)
Bring your ski/board or hire equipment
Bring warm clothing including windproof Jacket and pants, warm gloves, sunglasses or goggles, sunscreen and camera
It is wise to book well in advance
Extra runs are available subject to conditions and agreement from a minimum of three clients per group
Check out the Ability Questionaire to establish your heli ski level
You will be skiing/boarding with others of a similar ability
PRIVATE HELISKI CHARTERS ARE AVAILABLE
3 Runs: NZD$990.00
4 Runs: NZD$1045.00
7 Runs: NZD$1325.00
Mt Cook 5 Runs ex Qtown: NZD$1565.00
Genuine Customer Reviews powered by
Service rating: excellent
Very friendly helpful service

Product rating: excellent
very good
Everything Travel Group Review
You have to heliski at least once in your life.... and this is the place to do it!
This activity is not cheap but it is money well spent given that you'll never.... ever.... forget the experience.
Value for Money
Thrill Factor
Wow Factor
Fun Factor
Latest Questions about Heli Skiing - Harris Mountains Heliski
what is minimum age allowed to do this
Comments
What is the ski time in minutes for each run on average ?

How many people in an advanced group ?
Comments
What happens if bad weather prevents my Harris Mountain Heli Ski from going ahead?
Comments

rating
96% of new customers that used Everything Queenstown to provide advice and securely book their Queenstown activities have let us know they've had a good or excellent experience with us. Thank you.