The Essential Queenstown Packing List for Summer Adventures
The Essential Queenstown Packing List for Summer Adventures
So you've booked your summer getaway to Queenstown, New Zealand's adventure capital? Well, you're in for a thrilling experience! Nestled in the heart of the Southern Alps and surrounded by pristine lakes, Queenstown is the ultimate summer playground for adrenaline, sightseeing and enjoying the great outdoors. To ensure you're fully equipped for your summer adventures, we've put together the essential Queenstown packing list that tailors to the unique demands of this stunning New Zealand destination.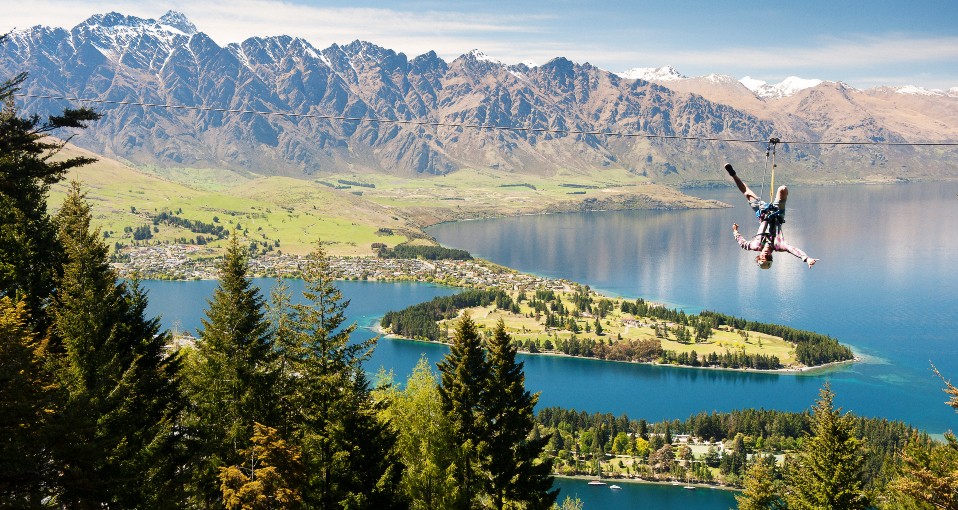 1. Lightweight & Layered Clothing
T-shirts & tank tops: Queenstown temperatures average between 20 - 30 degrees Celsius in summer, so pack plenty of lightweight tops to stay cool!
Shorts & skirts: Bring comfortable & breathable bottoms for your outdoor activities. We recommend lightweight shorts or leggings for most adventure activities - such as bungy jumping, ziplining or skydiving!
Long-sleeve shirts & lightweight sweater: These help provide protection from the sun and are useful for cooler evenings (with temperatures often below 10 degrees Celsius)
Sports bras: Ladies! If you are doing adventure activities while visiting Queenstown then we recommend packing your comfiest sports bra
Underwear: This goes without saying!
Swimwear: Don't forget your swimsuit for dips in the lake or water activities such as white water rafting
2. Sun Protection
Sunscreen: We recommend a minimum of SPF 30+ as Queenstown's sun can be intense!
Sunglasses: Bring a good pair with UV protection. These are super useful on activities such as paragliding & jet boating!
Cap or wide-brimmed hat: To help protect your face from the sun on those longer outdoor activities!
3. Comfortable Footwear
Hiking shoes or trail runners: If you're planning to hit Queenstown's trails or spend time exploring the area, sturdy footwear is a must. Most activities require closed-toe lace-up footwear, so you can't go wrong with bringing your favourite trainers!
Sandals or flip-flops (jandals): Perfect for casual outings and days at the lake
4. Outdoor Gear
Daypack: A small, lightweight backpack is perfect for day trips to Milford or Doubtful Sound, Glenorchy or Gibbston Valley
Reusable water bottle: Take a refillable bottle with you on day tours from Queenstown
Quick-dry towel: Ideal for taking with you to water activities such as Shotover Rafting or Riverboarding. Or simply for drying off after a swim in the lake!
Insect repellent: This is a very useful addition to your Queenstown packing list. Protect yourself against pesky bugs while on tour in Queenstown's wilderness, especially on Fiordland National Park tours, Funyaking on the Dart River or exploring Glenorchy
Portable Phone Charger: Ensure you stay connected while on the go!
5. Lightweight Outerwear
Waterproof jacket or rain poncho: Be prepared for unexpected summer showers, especially if you are visiting Milford Sound (this is one of the wettest places on the planet!)
Warm jacket: Make sure to bring one with you for high-speed or water based adventure activities (and colder evenings!)
6. Travel Documents & Essentials
Passport: Make sure your passport is valid for at least 6 months beyond your travel dates
Visa (if required): Check New Zealand's visa requirements on the official government website
Travel insurance: We highly recommend purchasing travel insurance to protect yourself, your belongings and any bookings you make during your trip. Make sure to pack spare digital or printed copies of your policy in your hand luggage!
Copies of documents: Keep photocopies of important documents in a separate bag or digitally stored.
International power adapter: New Zealand uses Type I outlets (the same as Australia & the Pacific Islands). You can purchase adapters at the airport or once you arrive in New Zealand
Travel first aid kit: We never travel without one!
7. Travel Accessories:
Travel pillow: Great for long flights, long layovers & long bus journeys
Eye mask & earplugs: Perfect for travelling, but also useful in hostel rooms & shared accommodations
Travel journal & pen: Document your adventures and jot down memories
Guidebook or map: Navigate Queenstown and its surroundings the old fashioned way - if you're so inclined!
8. Personal Toiletries (these can all be purchased in Queenstown if required):
Toothbrush & toothpaste
Shampoo & conditioner
Soap or body wash (included in most hotels, but bring with you if staying in hostels or a campervan)
Deodorant
Hairbrush / comb
Prescription medications
9. Unique Items for Queenstown:
Reusable shopping bag: Queenstown is environmentally conscious so make sure to bring your own shopping bag
Camera & binoculars: Make the most of the stunning landscapes and spotting wildlife
Power bank: Keep your devices charged for documenting your adventures
Hiking poles & gear: If you're and experienced hiker planning to explore Queenstown's trails, consider bringing along your own hiking poles & tramping gear
Good socks: Bring a mix of woollen & cotton socks so you are ready for all eventualities!
A sense of adventure!
10. Summer Reading & Entertainment:
Books or e-books: Great for enjoying downtime by the lake in between activities
Playing cards or travel games: Fun for car journeys, lakeside relaxation and even for use at Queenstown's more casual pubs & bars
This comprehensive packing list will ensure you're fully prepared for your summer adventure in Queenstown. With the right gear and essentials in tow, you'll be prepared for any adventure or sightseeing activities you choose. Discover, compare & book all your activities in one place by browsing Everything Queenstown or live chatting with the local expert team!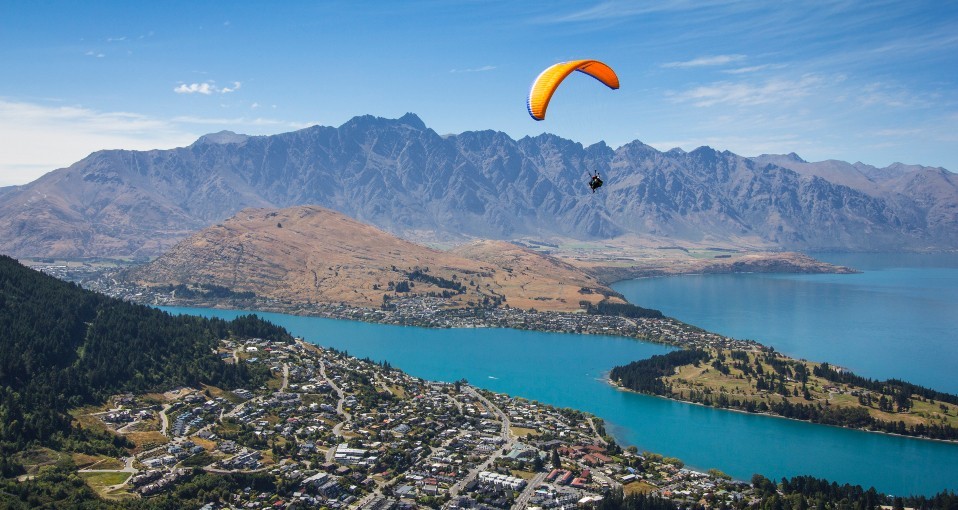 rating
93% of new customers that used Everything Queenstown to provide advice and securely book their Queenstown activities have let us know they've had a good or excellent experience with us. Thank you.