Top 10 Thrilling Things to Do in Queenstown This Summer
Top 10 Thrilling Things to Do in Queenstown This Summer
Queenstown, the adventure capital of the world, is renowned for its breathtaking landscapes and heart-pounding activities. When summer rolls around, this charming New Zealand town doesn't slow down; it kicks into high gear with an array of thrilling adventures on offer. If you're a summer traveller seeking an adrenaline rush or bucket list activities, Queenstown is the place to be. Here are the top 10 must-do activities that will make your summer in Queenstown unforgettable!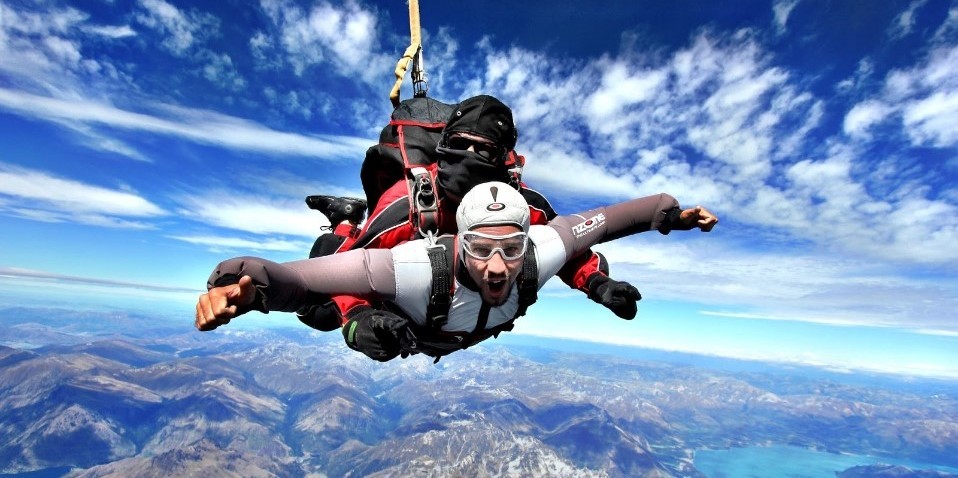 1. Skydiving
Adrenaline Rush Rating: 5/5
Experience the Ultimate Freedom: Leap out of a perfectly good plane and soar high above Lake Wakatipu, surrounded by the Southern Alps. Skydiving in Queenstown offers breathtaking views and an exhilarating freefall that you'll never forget. Book your skydiving adventure here: Skydiving in Queenstown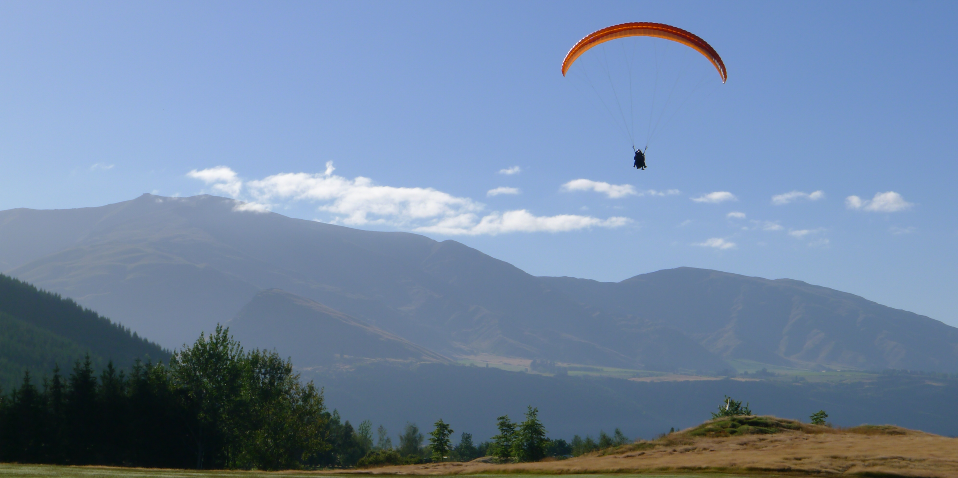 2. Paragliding
Adrenaline Rush Rating: 4/5
Glide Like a Bird: Take to the skies in a tandem paraglide and experience the thrill of soaring over Queenstown. Feel the wind in your hair as you glide gracefully above the stunning landscapes. Book your paragliding adventure here: Paragliding in Queenstown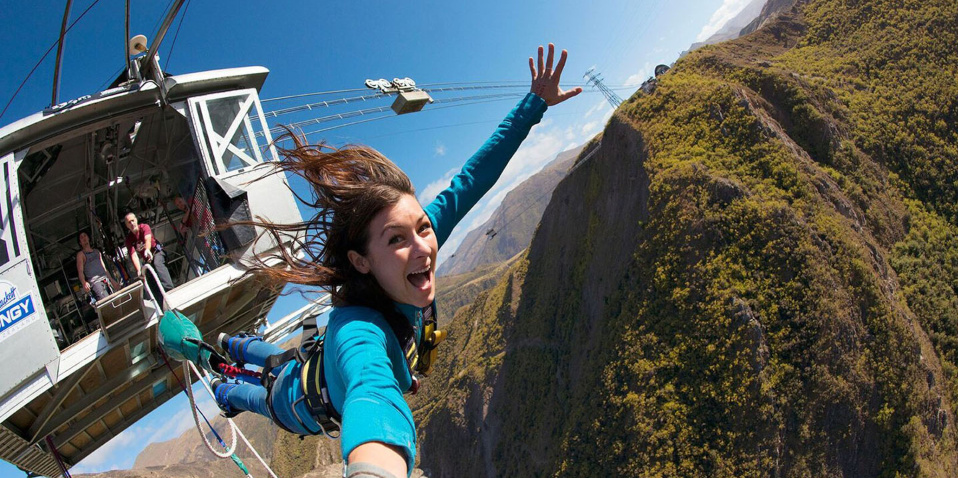 3. Bungy Jumping
Adrenaline Rush Rating: 5/5
Take the Leap of Faith: Queenstown is the birthplace of bungy jumping, and the iconic Kawarau Bridge is where it all began. Take a leap off this 43 metre historic bridge or try the 134 metre Nevis Bungy (New Zealand's highest bungy jump) for an adrenaline-pumping experience. Book your bungy adventure here: Bungy Jumping in Queenstown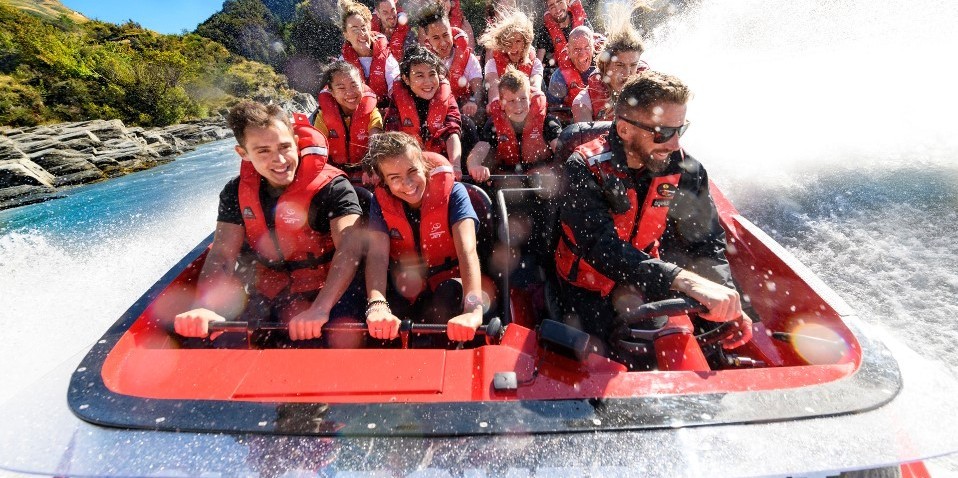 4. Jet Boating
Adrenaline Rush Rating: 4/5
Speed on the Water: Hop aboard a thrilling jet boat and race through the narrow canyons of the Shotover River. Hold on tight as your skilled driver performs exhilarating spins and twists. Book your jet boating adventure here: Jet Boating in Queenstown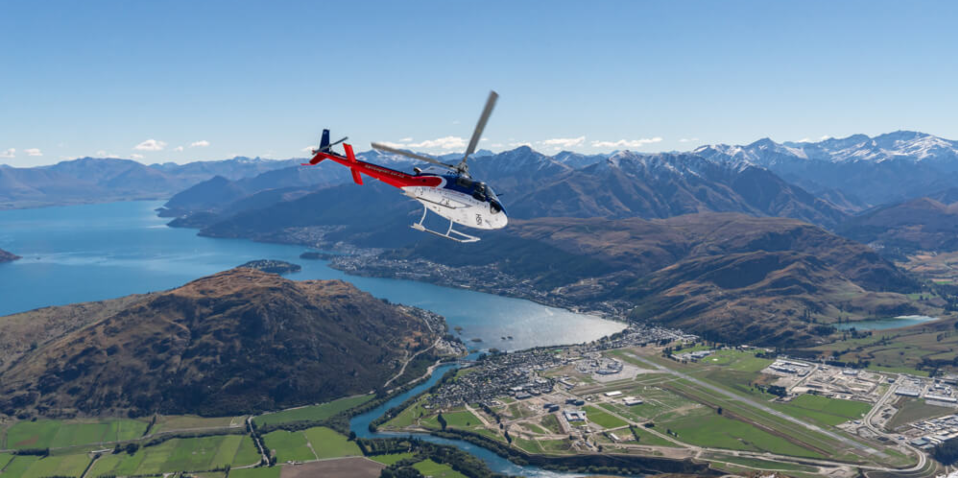 5. Helicopter Flights
Adrenaline Rush Rating: 3/5
Scenic Thrills: Take to the skies in a helicopter for a breathtaking aerial tour of Queenstown and its surrounding landscapes. Marvel at the stunning alpine scenery and pristine lakes from above. Book your helicopter flight here: Helicopter Flights in Queenstown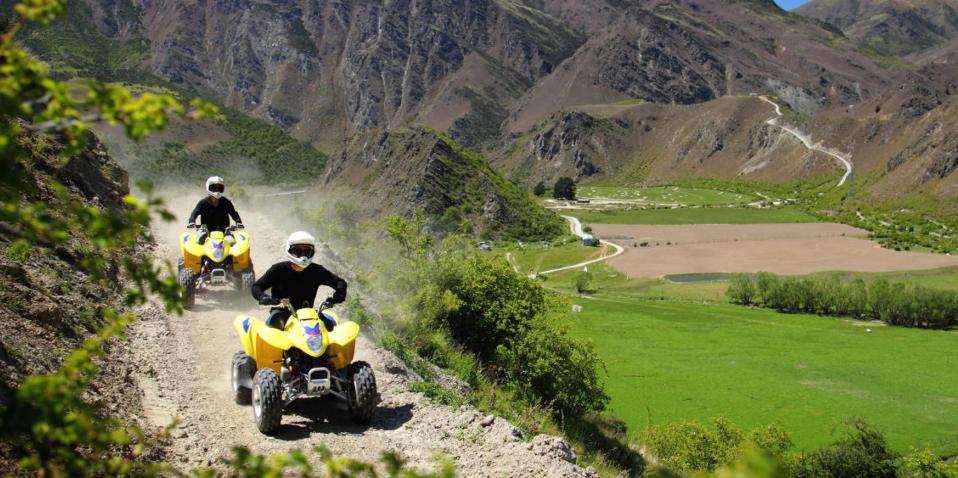 6. Quad Biking
Adrenaline Rush Rating: 4/5
Off-Road Adventure: Embark on an off-road quad biking adventure and explore Queenstown's rugged terrain. Navigate through forests, splash through rivers, and conquer challenging trails. Book your quad biking adventure here: Quad Biking in Queenstown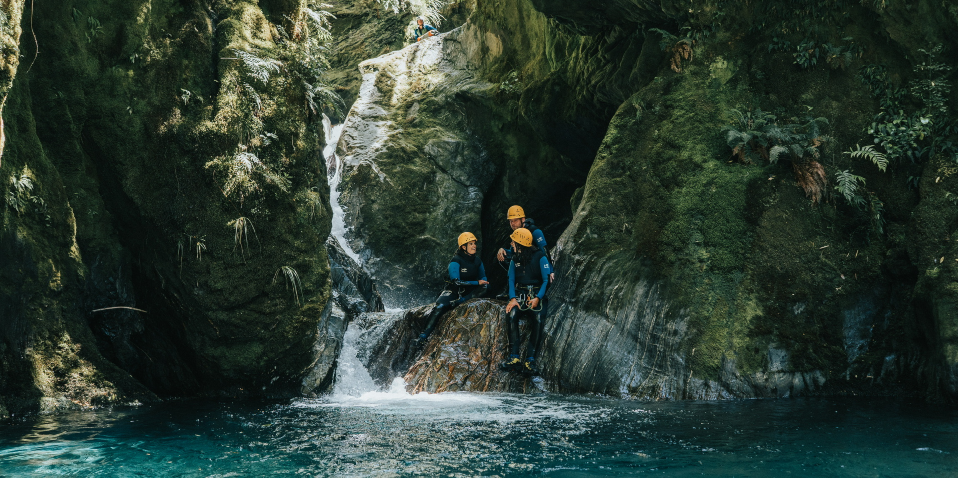 7. Canyoning
Adrenaline Rush Rating: 4/5
Explore Hidden Gorges: Immerse yourself in Queenstown's natural beauty with canyoning. Abseil down waterfalls, leap into crystal-clear pools, and traverse hidden gorges. Book your canyoning adventure here: Canyoning in Queenstown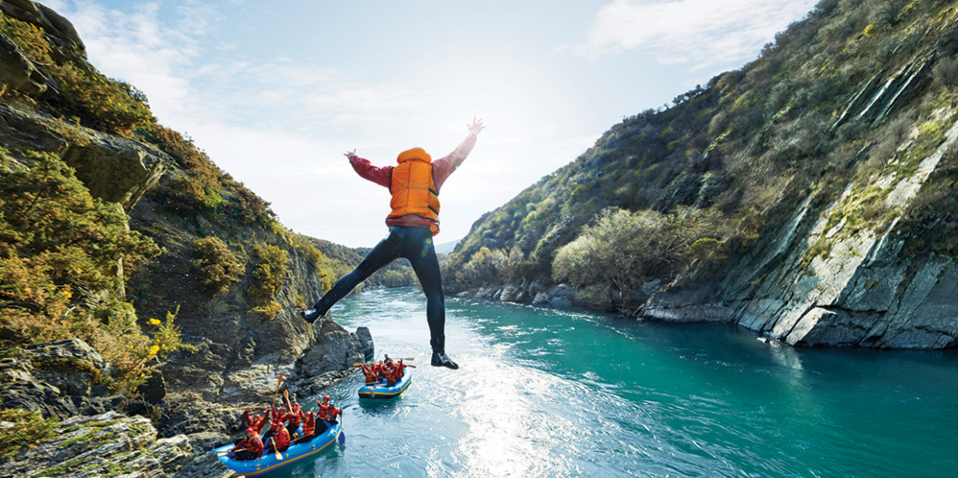 8. White Water Rafting
Adrenaline Rush Rating: 4/5
Conquer the Rapids: Join a white water rafting expedition down Queenstown's pristine rivers. Navigate thrilling rapids and experience the rush of white water adventure. Book your white water rafting trip here: Rafting in Queenstown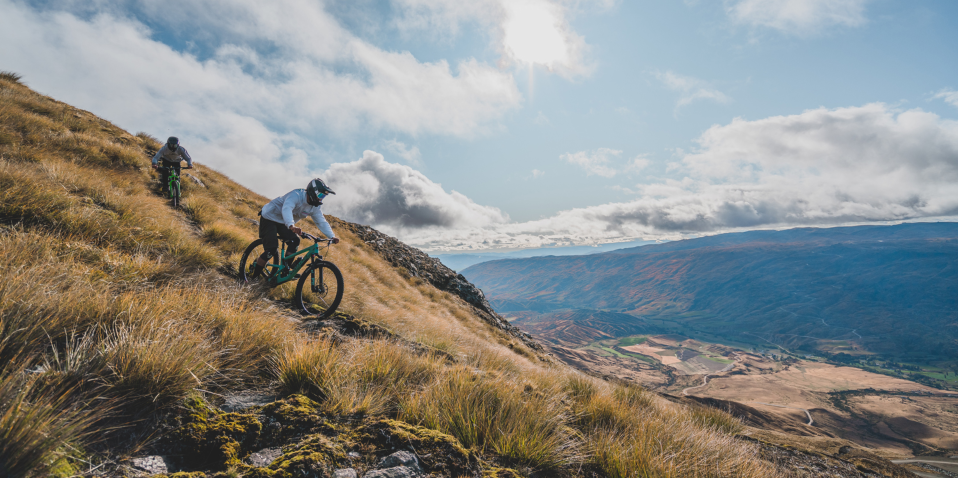 9. Mountain Biking
Adrenaline Rush Rating: 3/5
Explore Cardrona's Trails: Cardrona Alpine Resort offers world-class mountain biking trails with stunning alpine views. Whether you're a beginner or a seasoned rider, Cardrona has trails to suit all skill levels. Looking for something different? Try out Cardrona's epic Mountain Carting experience this summer! Book your mountain biking or mountain carting lift pass here: Mountain Biking in Queenstown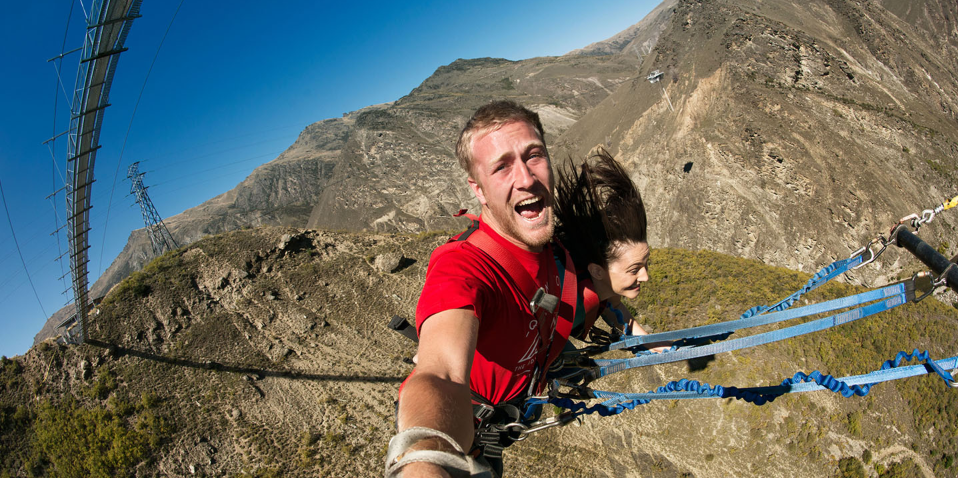 10. Nevis Swing
Adrenaline Rush Rating: 5/5
Swing into the Abyss: Take a giant swing off the Nevis platform, suspended high above the Nevis River. Experience the sensation of freefall before the pendulum swing kicks in. It's an adrenaline-pumping thrill like no other. Book your Nevis Swing adventure here: Nevis Swing in Queenstown
Queenstown's summer adventures offer an unbeatable combination of stunning scenery and heart-pounding excitement. Whether you're a serial daredevil or simply seeking a one-off adrenaline rush, these top 10 activities will leave you with memories that will last a lifetime. So, gear up, take the leap, and experience the thrill of Queenstown's summer adventures. Your next adrenaline rush is just a click away!
Got questions? Ask our local expert team via Live Chat or email!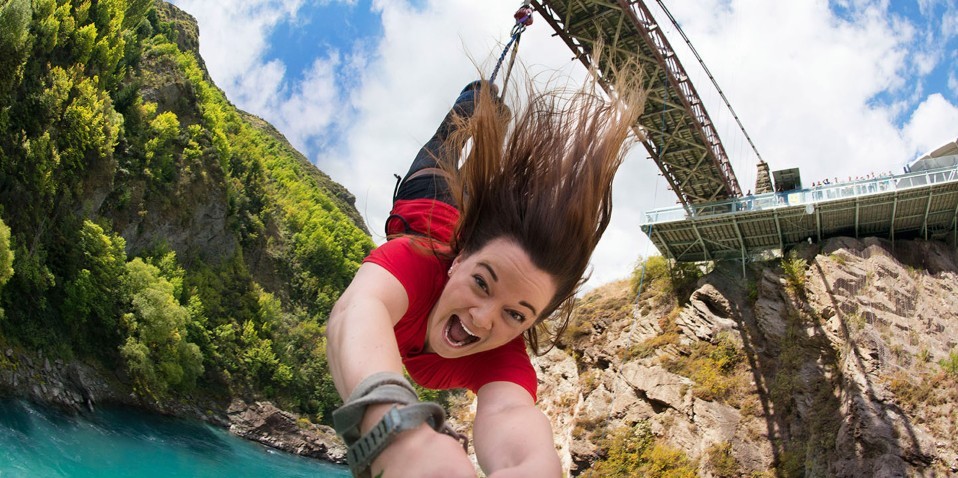 rating
93% of new customers that used Everything Queenstown to provide advice and securely book their Queenstown activities have let us know they've had a good or excellent experience with us. Thank you.