What are the best wine tours in Queenstown?
What are the best wine tours in Queenstown?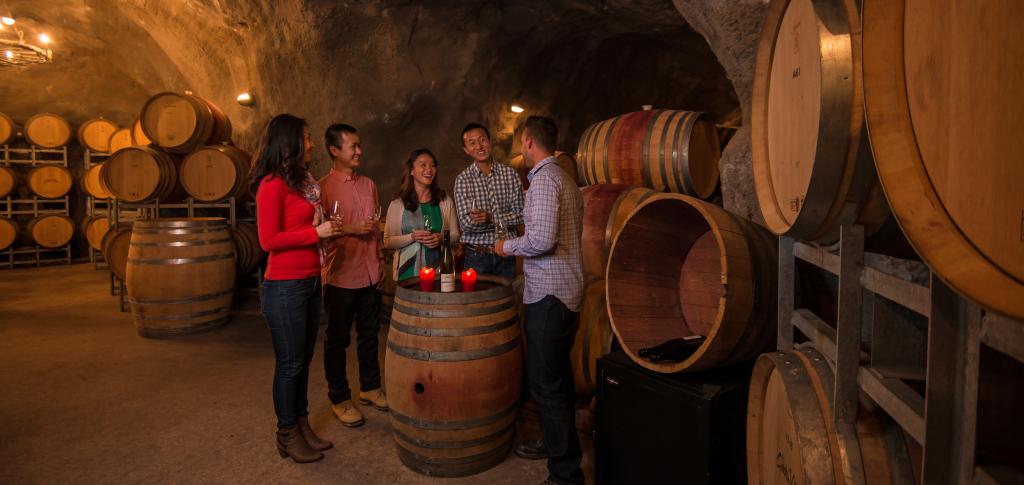 With the Central Otago wine region knocking on Queenstown's door step and producing a variety of fine tasting grapes the offering is a plenty and a Queenstown wine tour is an experience not to be missed if you are visiting the picturesque destination. It's hard to know what the best wine tour to do is while you are in Queenstown, so we've collated the best of the best for all situations. Whether you are the most discerning wine enthusiast or the casual wine admirer, a big corporate gathering or small private group or a couple seeking a romantic escapade there's a Queenstown wine tour to suit you.
SPECIAL OFFER
Use promo code blog7 to get 7% off wine tours and all Queenstown activities.
Small group wine tour
For a small group looking for an intimate and polished, yet relaxed, wine tour from Queenstown then Appellation Central Wine Tours is a great option. As an award winning Queenstown wine tour small group specialist, taking a maximum of 12 people per tour, you are destined for a great day out exploring Central Otago's boutique vineyards. For another small group extraordinaire look no further than Altitude Wine Tours. Showcasing the beautiful Central Otago wine offering in their modern Mercedes vans, you are guaranteed a comfortable and entertaining day out. Altitude will not only cater to the small group contingent they'll organise a personalised tour for couples or private groups.
Large group wine tour
On the contrary, if you have a slightly larger group eager to sip their way through the famous Central Otago wine region then join Queenstown Wine Trail. This top notch wine and sightseeing operator showcases Queenstown's premier wine destination and will leave you captivated by the spectacular scenery and award winning wineries.
Full day wine tour
If you're a wine connoisseur and can't get enough of picturesque Central Otago, brimming with fascinating history, then a full day tour is for you. Appellation Central Wine Tours offer the full day Gourmet Tour departing at 9.30am and returning at 4.30pm or Altitude Wine Tours have a slightly shorter option showcasing the best of the region from 10.30am - 4pm, allowing for that essential holiday sleep in.

Half day wine tour
The best half day wine tour in Queenstown is one where you can experience the spectacular Central Otago wine region either in the morning, afternoon or evening so it fits into all schedules. Altitude Wine Tours have this sorted. Enjoy a personalised, fun and insightful wine tour from Queenstown even when you are on a tight schedule without compromising on your memorable wine experience. Choose from the earlier wine sampler, lunchtime wine and food experience or twilight tour. Whether you have a flight to catch that day or another half day tour to accommodate, Altitude Wine Tours will ensure you get your taste of fine wines and be seduced by the ambience of the quaint Central Otago wine region.
Romantic wine tour
For those on a romantic sojourn treat yourself to a slice of heaven and combine a morning of relaxation and pampering by Body Sanctum, with an afternoon winery hopping sampling fine vinos and enjoying a sumptuous lunch in Gibbston Valley. Queenstown day spa & wine experience, the perfect way to spend a day!
Active wine tour
If the need to get active is on your list of priorities then Bike the Wineries is your cup of tea or should I say glass of wine! What better way to hit play than by riding the most spectacular Central Otago wine trail at your own leisurely pace and stopping off at the cellar doors you desire. As you negotiate the vines of Gibbston Valley finish your wine expedition at the Gibbston Tavern before being transported back to Queenstown.

SPECIAL OFFER
Use promo code blog7 to get 7% off wine tours and all Queenstown activities.



rating
93% of new customers that used Everything Queenstown to provide advice and securely book their Queenstown activities have let us know they've had a good or excellent experience with us. Thank you.