Queenstown Winter Events 2023: What's On
Queenstown Winter Events 2023: What's On
Welcome to Queenstown, New Zealand's favourite winter destination! As the colder months approach, this adventure town comes alive with a plethora of exciting events and activities that cater to every taste and interest. At Everything Queenstown, our local experts have comprised a list of must-see events happening in Queenstown this winter, providing you with a comprehensive guide to plan your visit. Whether you're an adventure seeker, a sightseeing enthusiast, or simply looking to immerse yourself in the enchanting winter atmosphere, Queenstown has something for everyone.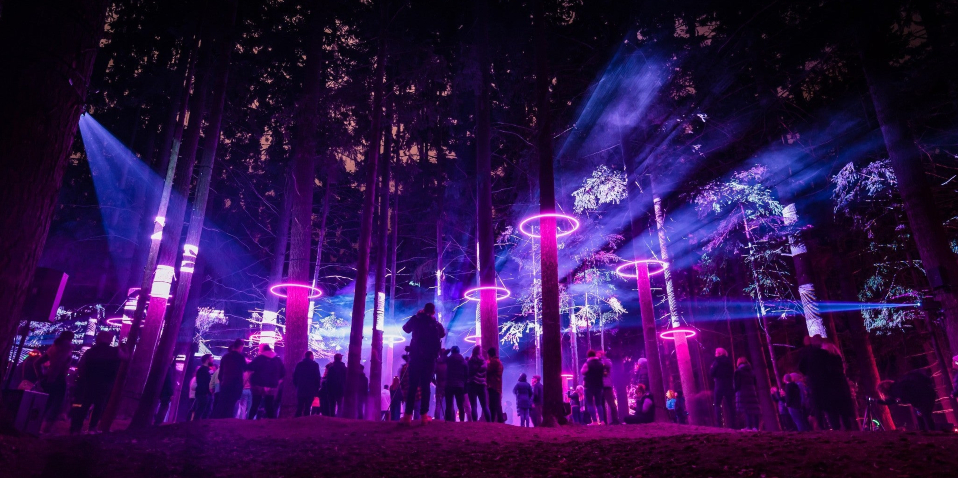 LUMA Southern Light Project
When? 1st - 5th June 2023
Where? Queenstown Gardens
Kickstarting the winter season in Queenstown is the LUMA Southern Light Project. From June 1st to 5th, this captivating light festival transforms the Queenstown Gardens into a dazzling wonderland. Marvel at the mesmerising light installations and sculptures, each designed to captivate your imagination and create a unique sensory experience.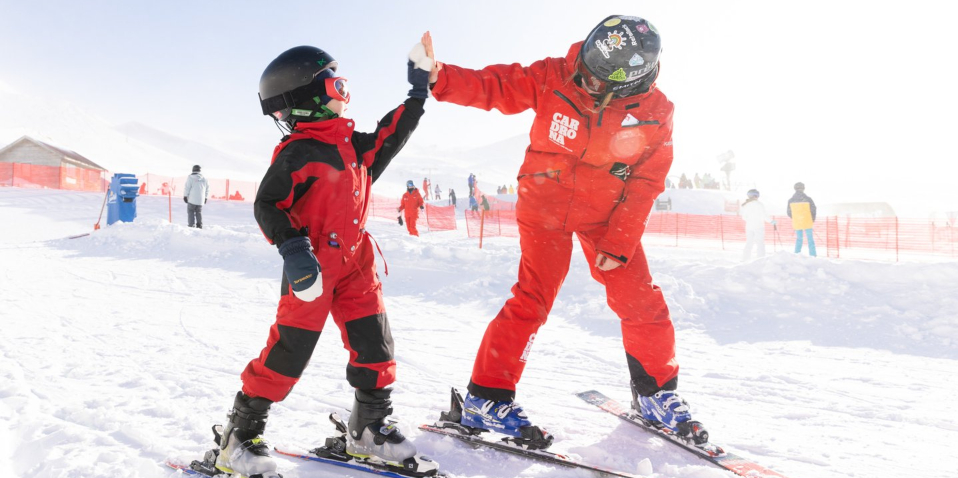 Queenstown Ski Fields Opening
When? 16th - 24th June 2023
Where? All Queenstown ski fields
Calling all snow enthusiasts! The Queenstown Ski Fields are set to open their slopes between June 16th to 24th. Strap on your skis or snowboard and hit the pristine slopes of Cardrona and Treble Cone. With stunning alpine views, world-class facilities, and a range of trails suitable for all skill levels, these ski fields offer an unforgettable winter adventure.
Coronet Peak - 16th June
Cardrona Alpine Resort - 17th June
The Remarkables - 17th June
Treble Cone - 24th June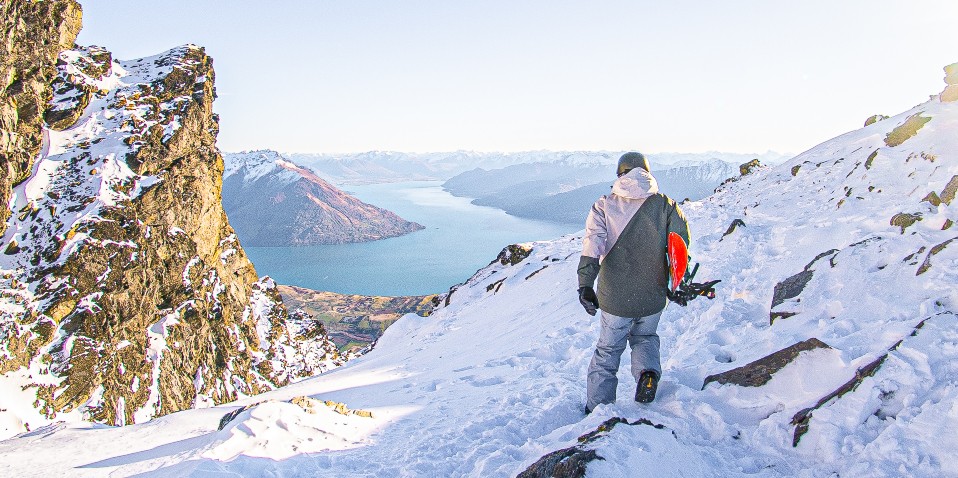 NZ Mountain Film Festival
When? 29th - 30th June 2023
Where? Queenstown Memorial Centre
Film buffs and outdoor enthusiasts won't want to miss the NZ Mountain Film Festival. Taking place on June 29th and 30th, this event showcases a collection of awe-inspiring films that celebrate the spirit of adventure and exploration. Immerse yourself in breathtaking cinematography and remarkable stories of human achievement against the backdrop of Queenstown's stunning landscapes.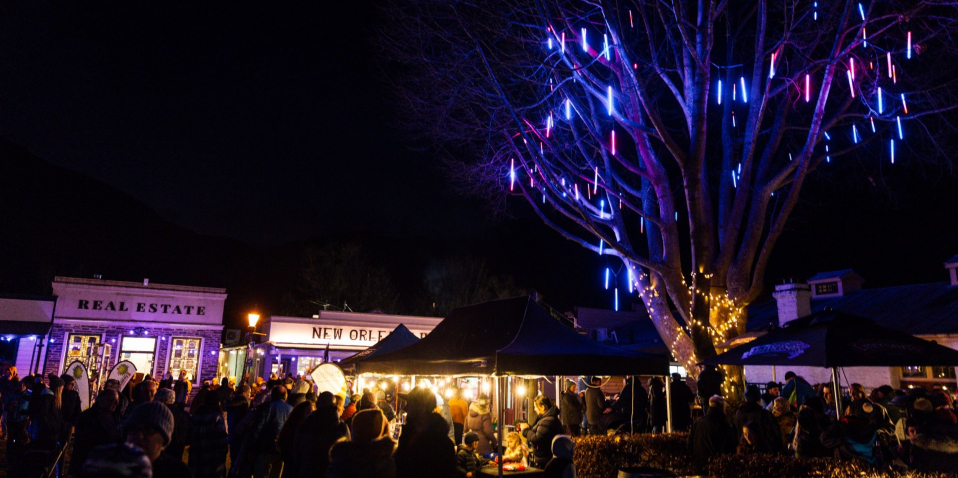 Matariki Arrowtown Lights
When? 14th July 2023
Where? Arrowtown (20 minutes drive from central Queenstown)
Experience the magic of Matariki, the Maori New Year, at the Matariki Arrowtown Lights festival. On July 14th, the historic gold-mining town of Arrowtown illuminates with a spectacular light display. Take a stroll through the charming streets adorned with mesmerizing light installations, enjoy live performances and indulge in delicious local food and beverages.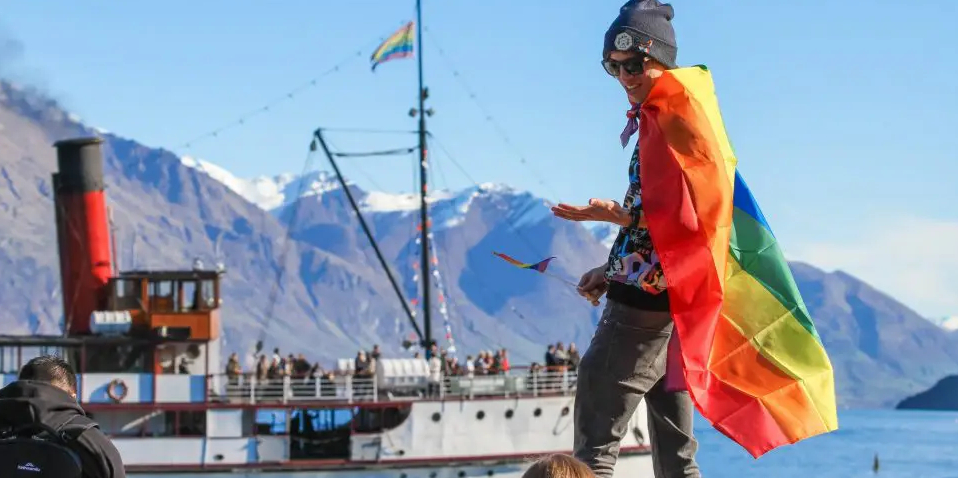 Winter Pride
When? 25th August - 3rd September 2023
Where? Cardrona, Treble Cone, Coronet Peak, The Remarkables & various Queenstown venues
Diversity, inclusivity and celebration take centre stage during the Winter Pride festival. From August 25th to September 3rd, Queenstown hosts a vibrant array of events, parties, and performances that embrace the LGBTQ+ community. Join in the festivities and experience the warmth and joy that Winter Pride brings to Queenstown.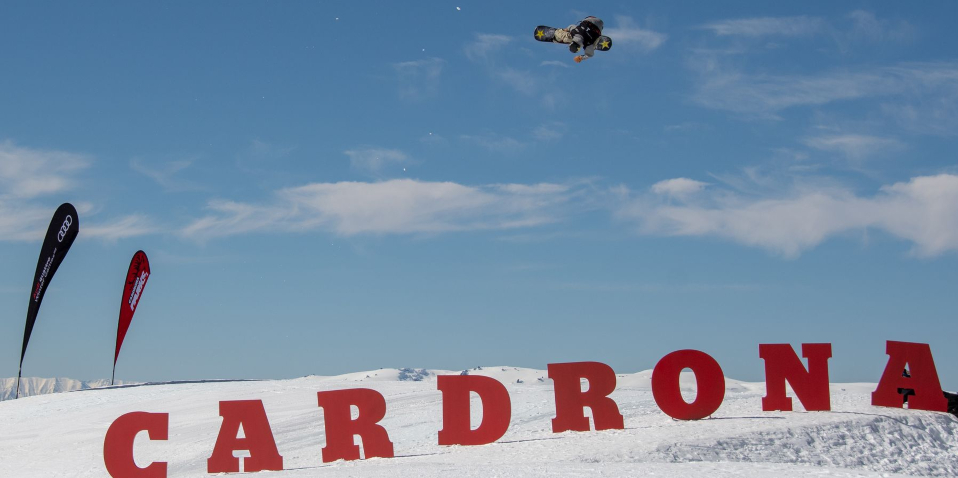 Winter Games
When? 25th August - 16th September 2023
Where? Cardrona Alpine Resort, Coronet Peak & The Remarkables
Witness the ultimate showcase of winter sports talent at the Winter Games. From August 25th to September 16th, Queenstown becomes a hub of adrenaline-pumping action as athletes from around the world compete in various disciplines. From skiing and snowboarding to ice hockey and curling, this event is a must-see for sports enthusiasts and those who appreciate the skill and dedication of winter athletes.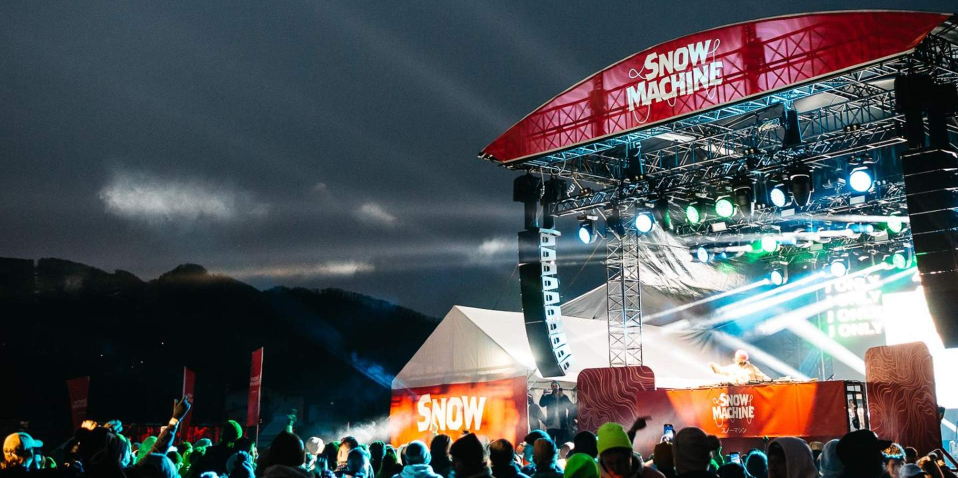 Snow Machine
When? 5th - 10th September 2023
Where? Queenstown town centre, Coronet Peak & The Remarkables
Prepare for an epic week of music, entertainment, and snow-filled fun at Snow Machine. From September 5th to 10th, this music festival brings renowned international artists and performers to Queenstown, creating an unforgettable fusion of music and winter festivities. Dance the night away amidst the stunning alpine surroundings, and immerse yourself in the energetic atmosphere of Snow Machine.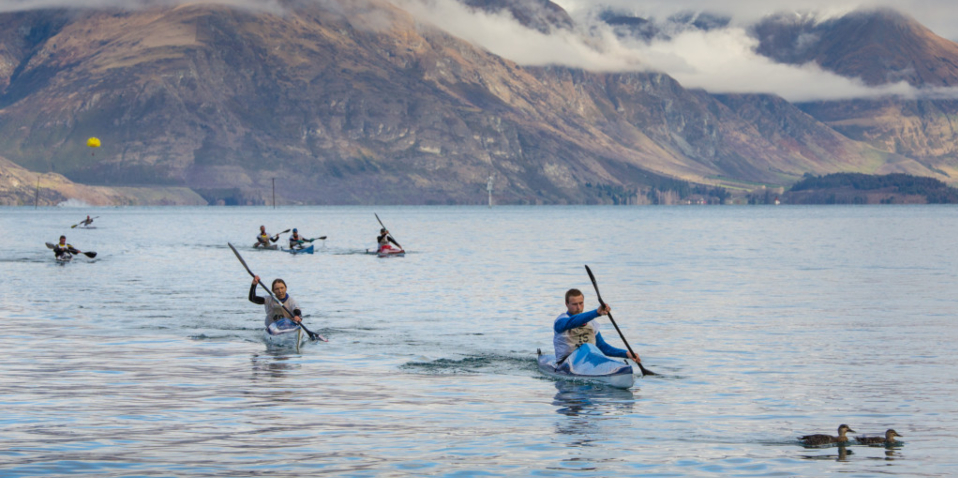 Peak to Peak
When? 9th September 2023
Where? Begins at The Remarkables
For the adventurous souls seeking a thrilling challenge, mark your calendars for the Peak to Peak event on September 9th. This iconic multisport race takes participants on an exhilarating journey from the summit of The Remarkables mountain range to the heart of Queenstown. Competitors will test their skills across various disciplines, including skiing, snowboarding, mountain biking, running, and kayaking. Whether you participate or simply cheer on the athletes, Peak to Peak is an event that showcases Queenstown's stunning natural landscape and the spirit of adventure that defines the town.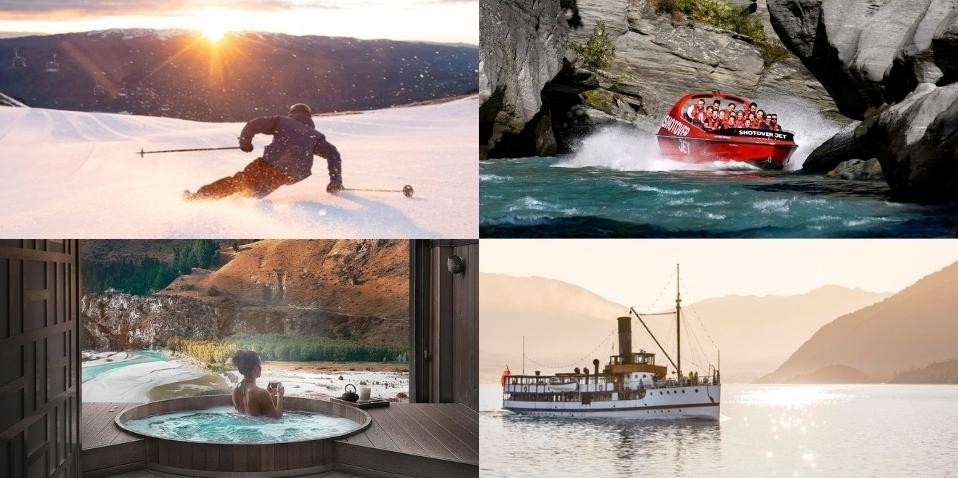 Must-do Queenstown Winter Activities
While you're in Queenstown for these incredible winter events, make sure to check out some of the best activities and experiences that Queenstown has to offer. At Everything Queenstown, we specialise in curating unforgettable adventures for visitors like you. Check out popular winter activities below, or combine all four with the Essential Ski & Activity Package.
1. Skiing & snowboarding at Cardrona & Treble Cone:
Hit the slopes of Cardrona and Treble Cone, two of New Zealand's premier ski fields. Whether you're a seasoned pro or a beginner, these resorts offer a range of trails catering to all skill levels. Soak up the breathtaking alpine views as you glide through the pristine snow and experience the thrill of winter sports.
2. Shotover Jet:
Brace yourself for an adrenaline-fueled ride on the Shotover Jet. Hold on tight as you navigate the narrow canyons of the Shotover River at exhilarating speeds. Feel the rush of the icy wind on your face and marvel at the rugged beauty of the surrounding landscape. This jet boat experience is a quintessential Queenstown adventure.
3. Onsen Hot Pools:
Indulge in some well-deserved relaxation at the Onsen Hot Pools. Nestled amidst the picturesque mountains, these private hot pools offer a tranquil escape from the chilly winter weather. Immerse yourself in the warm, soothing waters while enjoying panoramic views of the surrounding scenery. It's the perfect way to unwind and rejuvenate.
4. Walter Peak BBQ Lunch & Lake Cruise:
Embark on a scenic cruise across Lake Wakatipu to Walter Peak High Country Farm onboard the historic TSS Earnslaw Steamship. Enjoy a delicious BBQ lunch featuring local cuisine, explore the picturesque farm surroundings, and even meet friendly farm animals. This experience offers a perfect blend of nature, culture and mouthwatering flavors.
Queenstown is brimming with exciting events and thrilling activities throughout the winter season. From captivating light displays and film festivals to world-class skiing, there's something for everyone to enjoy. Plan your visit accordingly, experience the magic of these events and make lasting memories in this winter wonderland. Remember, our team of local agents are available to assist you in planning your tours and activities, ensuring you have an unforgettable trip. Simply reach out to us on Live Chat, phone or email. Start exploring and book your adventures in Queenstown today!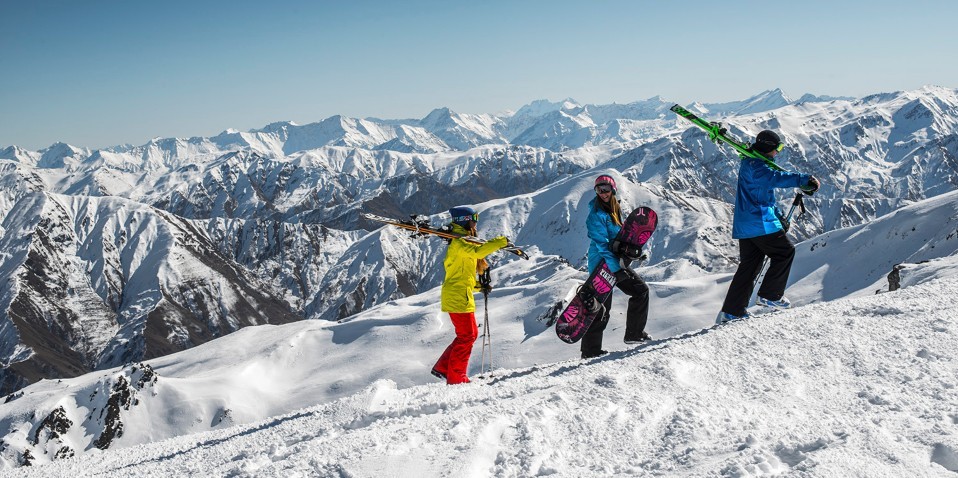 rating
93% of new customers that used Everything Queenstown to provide advice and securely book their Queenstown activities have let us know they've had a good or excellent experience with us. Thank you.