Queenstown Summer Events 2023-24: What's On
Queenstown Summer Events 2023-24: What's On
Welcome to Queenstown, New Zealand's adventure capital, where summer is a season of thrill, excitement, and outdoor festivities. Whether you're a nature lover, an adrenaline junkie, or someone who simply appreciates stunning landscapes, Queenstown has something special in store for you this summer. Get ready to mark your calendar with these exciting events and activities that will make your visit unforgettable.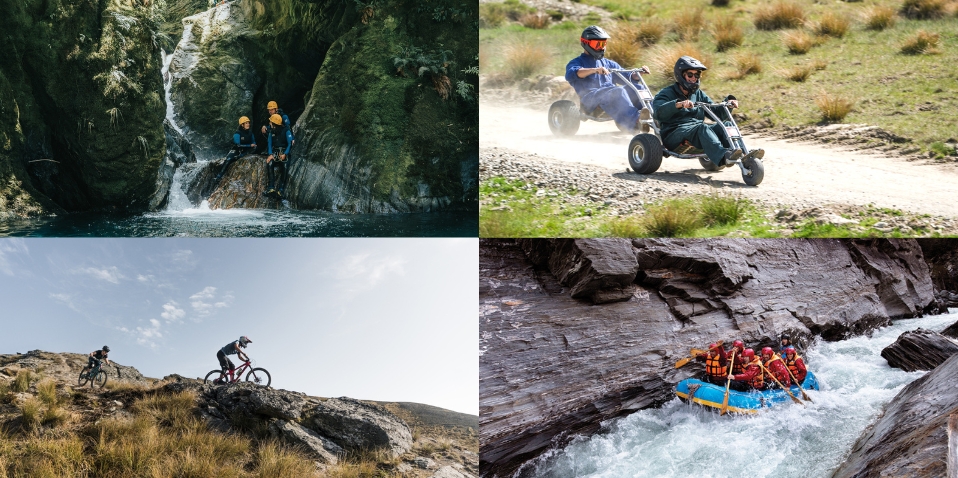 Opening Dates for Popular Summer Activities
Canyoning Season starts on 1st October - Explore hidden gorges, leap into crystal-clear pools, and abseil down stunning waterfalls. It's an adventure into pure wilderness, and Queenstown's canyoning experiences are among the best in New Zealand. Book your canyoning adventure here: Canyoning in Queenstown
White Water Rafting Season starts on 1st November - Conquer the raging rapids of Queenstown's pristine rivers, surrounded by breathtaking scenery. Whether you choose the Grade 3-5 Shotover River, the Grade 2-3 Kawarau River or the Grade 1-2 Family Rafting, this is your chance to experience the thrill of white water rafting in Queenstown. Secure your spot here: Rafting in Queenstown
Cardrona Mountain Biking Season starts on 15th December - Get ready to hit the trails at Cardrona Alpine Resort as the mountain biking season is set to open in mid-December. Enjoy epic downhill rides, have a go at Mountain Carting, and marvel at the stunning alpine vistas. Cardrona's mountain biking trails are a must for outdoor enthusiasts. Book your bike rental & lift passes here: Cardrona Mountain Biking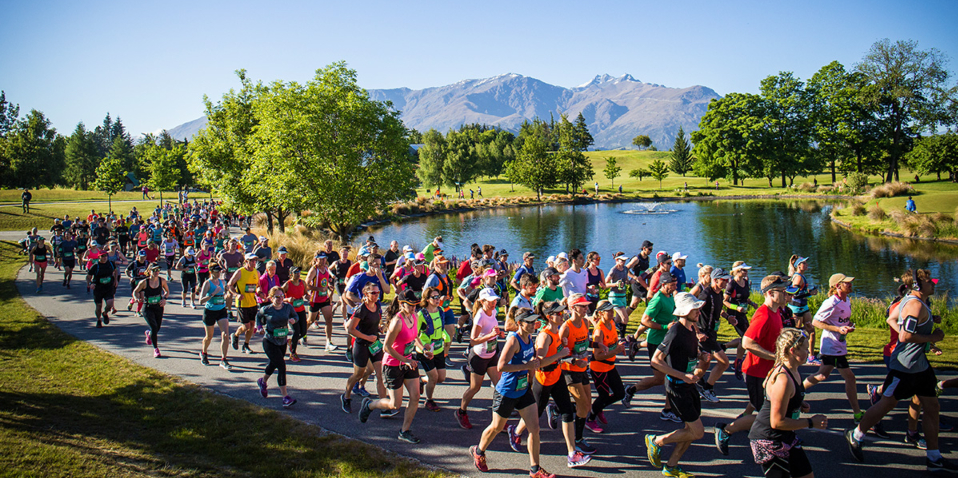 Queenstown Marathon
When? 18th November 2023
Where? Finish line is at Queenstown Recreation Ground
The highly anticipated New Zealand Sotheby's International Realty Queenstown Marathon is taking place on 18th November, 2023. This iconic event takes participants on a scenic journey through Queenstown's stunning landscapes, with various race distances including the full marathon, half marathon, 10K, and 2.2K kids' run. If you're coming to support your runner friends & families, the finish line offers a fantastic atmosphere. If you're a runner, we recommend booking a slot at Onsen Hot Pools or a relaxing Body Sanctum Massage afterwards to soothe the muscles!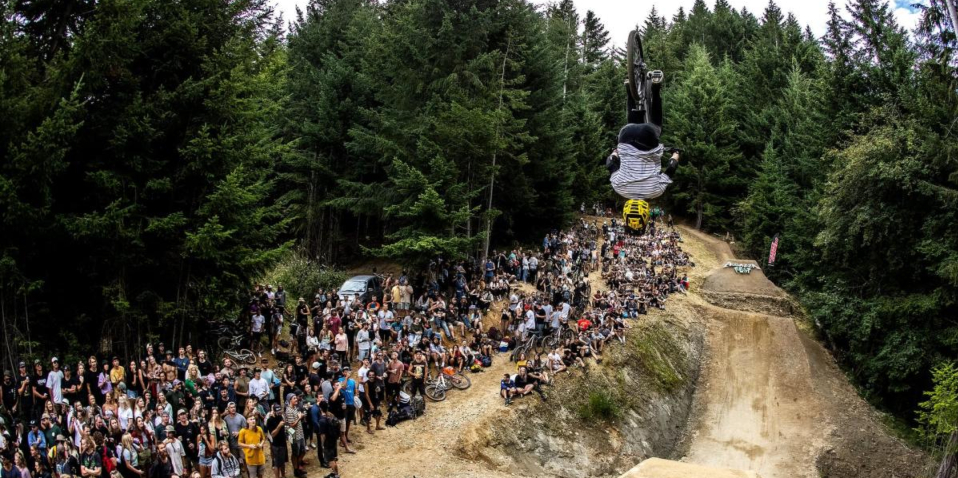 Queenstown Bike Festival
When? 19th-28th January 2024
Where? Queenstown Bike Park at Skyline Queenstown
Celebrate the joy of cycling at the Queenstown Bike Festival, happening from 19th to 28th January, 2024. This downhill mountain biking extravaganza features a wide range of events and activities for riders of all ages and skill levels. It's also a fun-filled time for spectators who are interested in the sport. If you're feeling inspired from the event, try out Mountain Biking for yourself, with lessons, lift passes & rentals available here: Cardrona Mountain Biking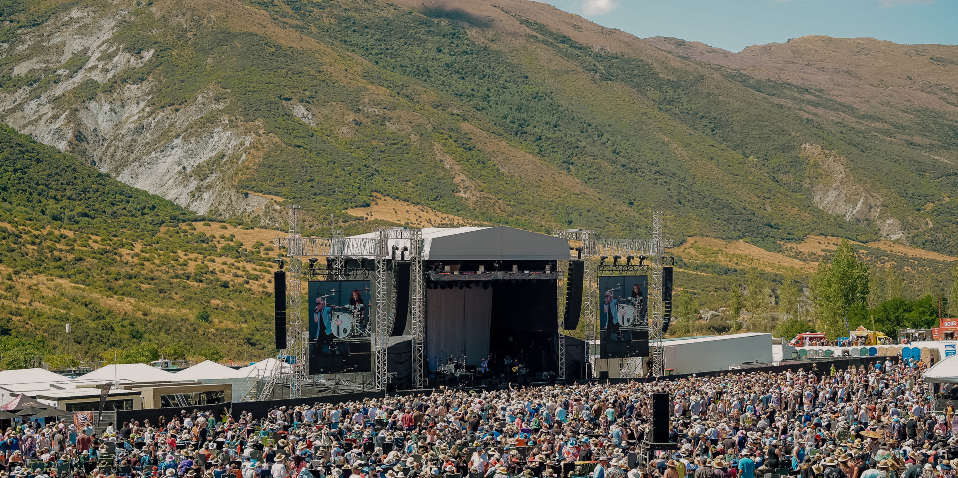 Gibbston Valley Summer Concert
When? 3rd February 2024
Where? Gibbston Valley Winery
Prepare for a day of music, wine, and good vibes at the Gibbston Valley Summer Concert on 3rd February, 2024. Set against the backdrop of the picturesque Gibbston Valley vineyards, this event features top-notch musicians, delicious food, and award-winning wine. If you're making a weekend of it, check out some of the must-do Queenstown activities at the end of this blog!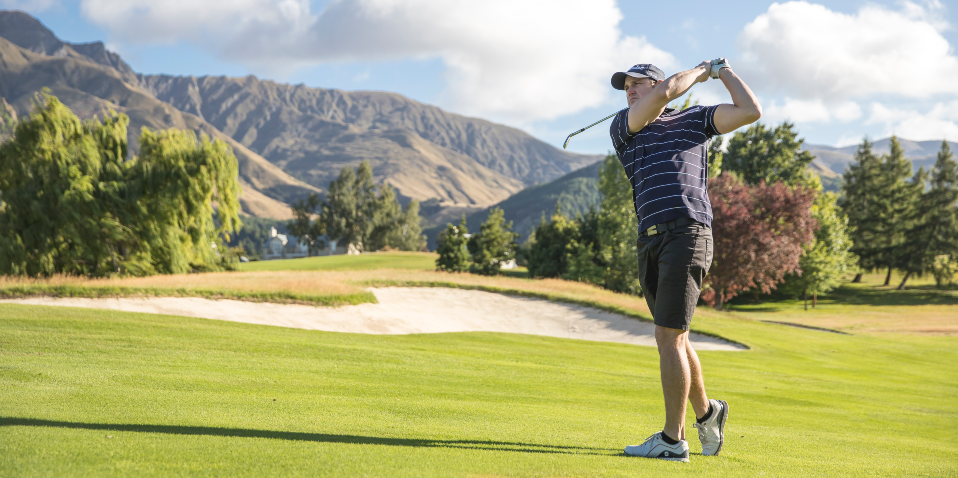 New Zealand Golf Open
When? 24th February - 3rd March 2024
Where? Millbrook Resort
Golf enthusiasts, mark your calendars for the New Zealand Golf Open from 24th February to 3rd March, 2024. This prestigious event attracts top golfers from around the world to compete in the stunning Queenstown landscape.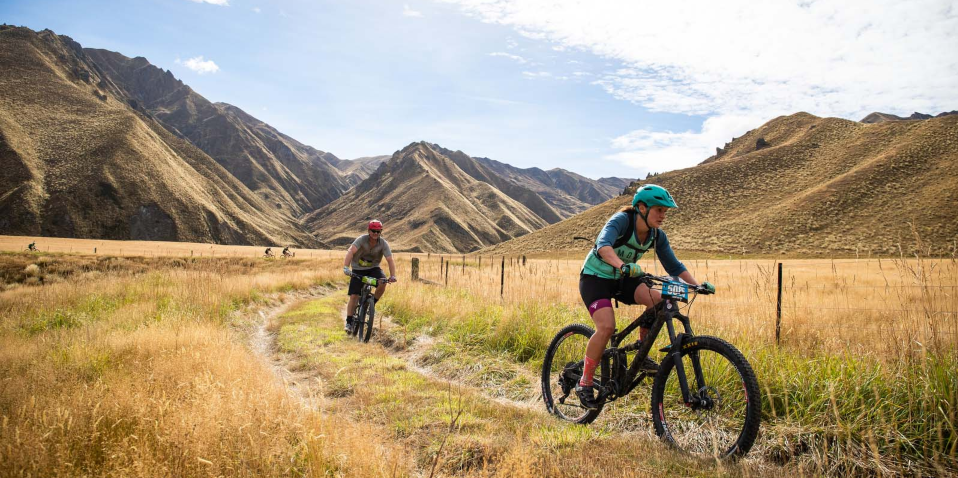 Motatapu
When? 2nd March 2024
Where? Finish line at Wilcox Green in Arrowtown
The Motatapu event takes place on 2nd March, 2024 - a legendary off-road race that traverses some of New Zealand's most rugged and breathtaking terrain. Choose from various race options, including mountain biking, trail running, or a combination of both. It's a true test of endurance and adventure. If you're participating in the event or coming to watch, make the most of your weekend in Queenstown with relaxation, sightseeing or adrenaline activities available here: Things to do in Queenstown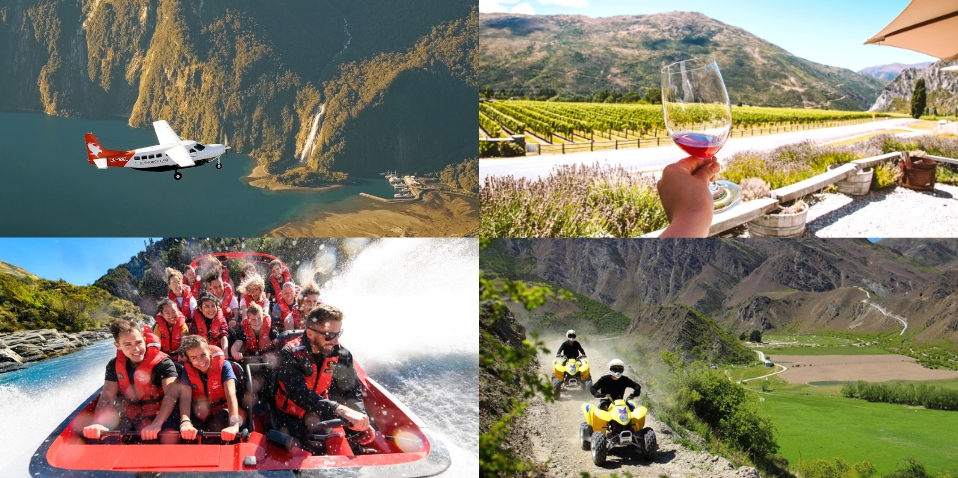 Must-Do Queenstown Summer Activities
While you're in Queenstown for these exciting events, make sure to experience some of the region's top summer activities:
1. Canyoning: Dive into crystal-clear pools, abseil down waterfalls, and navigate narrow gorges on a Queenstown canyoning adventure. Book your canyoning experience here.
2. White Water Rafting: Conquer the thrilling rapids of Queenstown's rivers on a white water rafting excursion. Reserve your spot for an unforgettable adventure here.
3. Mountain Biking at Cardrona: Explore the scenic mountain biking trails at Cardrona Alpine Resort. Enjoy epic downhill rides and cross-country adventures. Book your lift and rental passes here.
4. Jet Boating: Feel the adrenaline rush as you speed through narrow canyons, lakes and rivers on a Queenstown jet boating adventure. Book your ride here.
5. Bungy Jumping: Take the plunge from iconic bungy jumping sites like the Kawarau Bridge (the birthplace of Bungy) and the Nevis Bungy (the highest bungy jump in New Zealand). Reserve your jump here.
6. Wine Tasting Tours: Discover the world-renowned wines of Central Otago with guided wine tours in the Gibbston Valley. Taste your way through award-winning wineries with friendly expert guides. Book your wine tasting tour here.
7. Quad Biking: Get off-road and explore Queenstown's stunning landscapes on a quad biking or 4WD buggy adventure. Experience the thrill of rugged terrain and scenic views. Book your quad biking tour here.
8. Golfing: Tee off at Queenstown's world-class golf courses, surrounded by stunning alpine scenery. Enjoy a leisurely round of golf by booking in advance here.
9. Milford Sound Day Trips: Embark on a Milford Sound day trip from Queenstown and cruise through the awe-inspiring fiord. Travel by coach, scenic flight or helicopter - it's your choice! Book your Milford Sound tour here.
10. TSS Earnslaw Steamship: Cruise across Lake Wakatipu to Walter Peak High Country Farm onboard the historic TSS Earnslaw Steamship. Enjoy a delicious BBQ lunch or buffet dinner featuring local cuisine, explore the picturesque surroundings, and even meet the friendly farm animals on a farm tour!
Queenstown's summer events and activities offer an unparalleled mix of adventure, culture, and natural beauty. From heart-pounding adventures to world-class golfing and music festivals, there's no shortage of excitement and relaxation to be found. Plan your visit to Queenstown, book your activities, and get ready for a summer you'll never forget!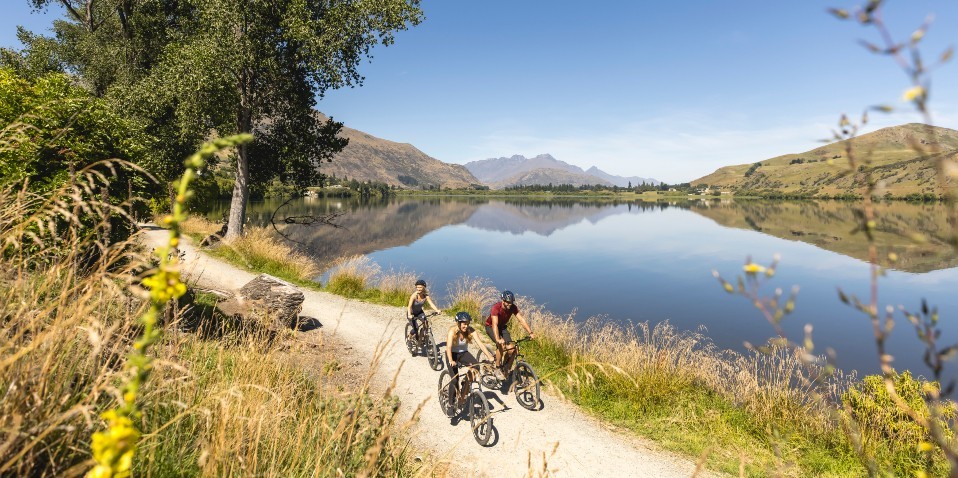 rating
93% of new customers that used Everything Queenstown to provide advice and securely book their Queenstown activities have let us know they've had a good or excellent experience with us. Thank you.